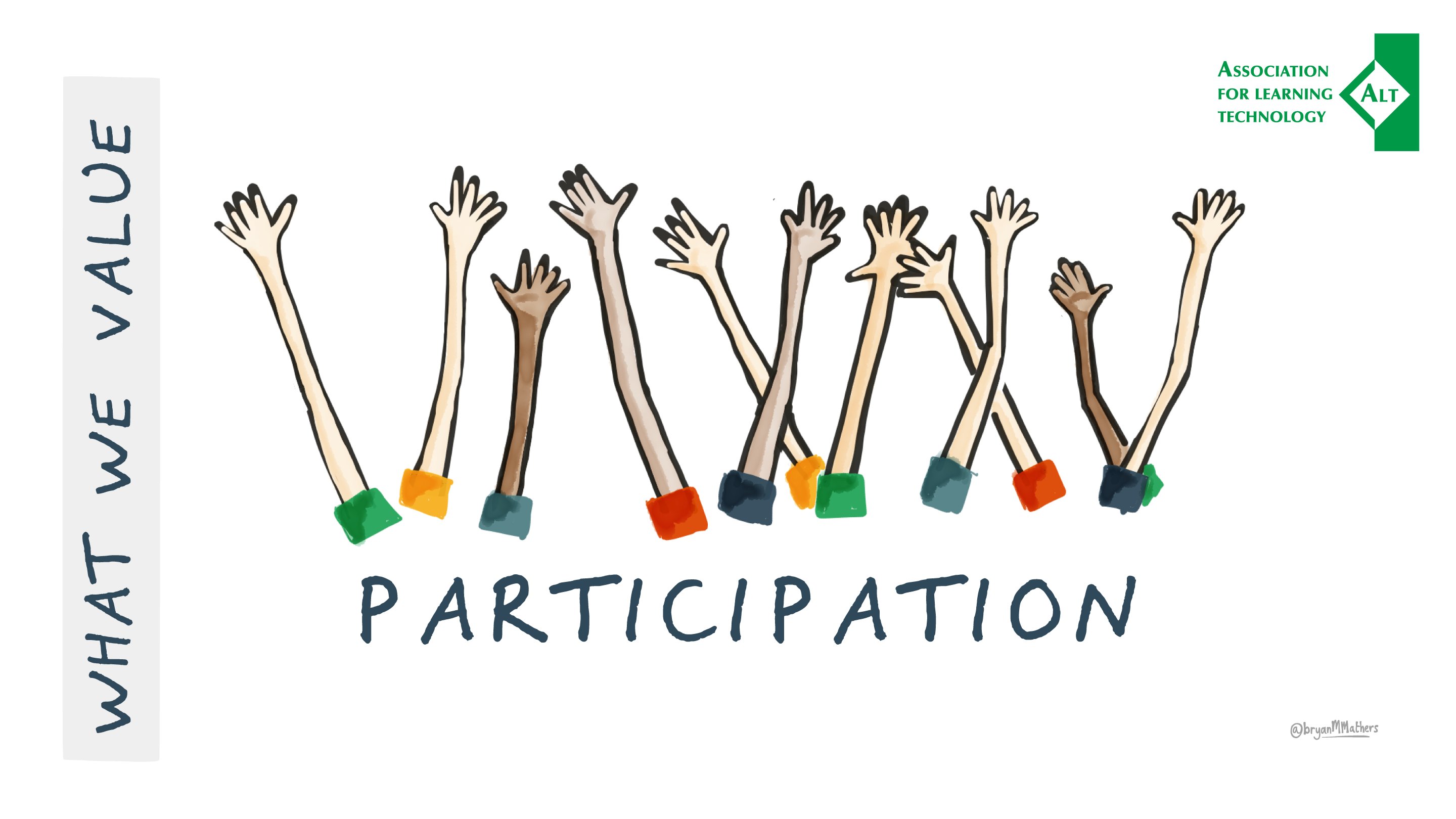 Background
The ALT Active Learning Special Interest Group was established in July 2020.  The AL SIG will provide a platform for sharing practice across, primary, post primary, further and higher education sectors to learn what has worked and most importantly what hasn't to give our staff and students the confidence and expertise to use apps appropriately, effectively and to also build their digital capabilities.
Remit
To support colleagues from UK and Ireland (and wider) across sectors in Primary, Post Primary, Further Education and Higher Education to appropriately adopt apps and emerging technologies into their practice that facilitate active learning pedagogies in face-to-face, blended and fully online delivery modes with a focus on remote delivery during the Covid-19 pandemic.
To explore the pedagogic affordances of apps in all learning environments as well as the barriers and opportunities for collaborative partnership in new, unexpected and remote online learning situations.
To increase colleague awareness of data protection regarding Apps and BYOD (Bring Your Own Device) practice.
To support the adoption of appropriate apps through learning design and scaffolding student digital capabilities. Incorporating collaborative and inclusive practice as well as facilitating innovations in assessment design that help build and foster digital capabilities of students and staff.
To provide a platform for sharing and learning from excellent practice across the education sectors.
Officers
The SIG officers are:
Chair: Richard Beggs (Ulster University)

Co-Chair: Elisabetta Lando (City, University of London)

Group Secretary: Angelica Risquez (University of Limerick)
Áine MacNeill (Ulster University)

Julie Gray (Council for the Curriculum Examinations and Assessment NI)

Stephen Rogan (Southern Regional College)

Vilinda Ross (Queens' University Belfast)
​Get Involved 
To join the Active Learning SIG, please see details here (to follow)
Community Space
We are developing a dedicated community space and blog which will be available here soon.
Twitter
We are in the process of creating our Twitter account. Check back here for more details soon.