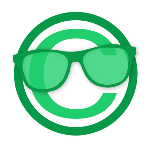 Who are we?
The CoOL (Copyright and Online Learning) SIG was established in November 2020. The group will focus on copyright issues associated with online learning, digital education, and learning technology. It will also consider broader copyright issuesassociated with access to information.
Join CoOLSIG
To join the Group and be kept up to date with the latest news and events, subscribe to the ALT-COOLSIG mailing list and visit our Twitter @ALTCoOLSIG to join in the conversation.
Community Space
ALT CoOLSIG news, information and events.
Future events
View CoOLSIG's upcoming events.
Past events and recordings
View recordings and past events on CoOLSIG's YouTube playlist.
Publications and blog
Read the latest news on CoOLSIG's blog.
Our remit
The group operates as a community of practice and helps to support local communities of practice in the field of copyright, online learning and learning technology.

It will look to develop and recognise copyright expertise within the educational community

Advocate for copyright literacy within the community and more broadly.
In common with ALT Members Groups and SIGs this group will :
Support activities in line with ALT's strategic aims
Share ALT's values of being participative, open, collaborative, innovative, inclusive and transparent
Officers
The SIG officers are:
Jane Secker, City, University of London (Co-Chair)

Chris Morrison, Bodleian Libraries, University of Oxford (Co-Chair)

Jenny Greene, University of Bangor (Co-Secretary) (stepping down)

Caroline Lloyd, University of Nottingham (Co-Secretary)

Elizabeth Charles, Birkbeck, University of London (Events coordinator)

Shazia Arif, Brunel, University of London (Events coordinator)

Greg Walters, Glasgow University (Marketing and communications officer)

Emily Hudson, Kings College London (Legal expert)
International networking
Irene Barranco Garcia, University of Greenwich

Kyle Courtney, Harvard University
Officers
Lorna Campbell, University of Edinburgh

Charlie Farley, University of Edinburg

Deborah Ferns, University of Strathclyde

Chris Jones University of Reading

Bart Meletti, Learning on Screen

Stephen Penton, City, University of London

Scott Pryor, Cardiff University

Hannah Pyman, University of Essex

Neil Sprunt, Manchester University

Kate Vasili, Middlesex University

Erica Wine, Coventry University