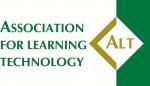 March 28th 2012
Evidence has a major role to play in developing learning technology to improve teaching and learning in universities, colleges and schools, say leading organisations representing professional researchers, educators and industry in the field.
An accumulation of evidence of direct benefit to teaching and learning has for too long been neglected or side-lined, they say, because of an inherent but ill-founded negative sense that research is not relevant to the day-to-day practice of teachers and those who train them.
A report published this week by a leading group of researchers, technologists and policy makers highlights this problem and calls for the creation of an information hub or "education school" to help guide researchers on good practice and build banks of trusted research-based evidence to assist practitioners. The report is here: http://repository.alt.ac.uk/2213/
"The hub would be run by an independent body, but would draw on the work of and bring together practitioners and researchers, and it would systematically collect and evaluate practice-led evidence from teachers, learners, parents and family, industry, government and others," the report says.
Richard Hadfield, Chair of Intellect's Education Group adds "the power of a respected sector-based hub is in organising the evidence-based information around the needs of those in our schools, colleges and universities. We are keen that these institutions have access to information that can quickly make a specific difference to learning and teaching practice by year group or subject matter and that can be shared across people-networks that already exist".
Contributors to the London meeting and report showed how scientific research was widely applied across the spectrum of public services ranging from medicine, and agriculture offender rehabilitation, policing, victim services, welfare reform and crime analysis.
The meeting was chaired by John Cook, Professor of Technology Enhanced Learning at London Metropolitan University and Chair of ALT's Research Committee, and keynote speakers included Jonathan Shepherd, Professor of Oral and Maxillofacial surgery at the University of Cardiff and John Naughton, Vice-President of Wolfson College, Cambridge.
A checklist of 20 recommendations in the report, Evidence-based policy development in Learning Technology, range from measures to speed up discovery, innovation, dissemination and adoption of good practice and to involve learners more centrally in the research, to using more practitioner-researchers from within the teaching force and thinking through more clearly applications in the real world.
The report was drawn from a top-level invitation event in London in January for policy makers, technologists and researchers to discuss evidence-based policy development in learning technology. The meeting was convened by the Association for Learning Technology (ALT), the ESRC/EPSRC funded Technology Enhanced Learning programme (TEL) and Intellect (the UK trade association of the technology sector).
The organisations involved say the report is timely and chimes with a growing awareness among politicians and policy makers that long-term evidence-based development has to replace disruptive and counterproductive "stop start" policies.
Richard Noss, Director, Technology Enhanced Learning Research Programme, said: "Anyone with an ambition to enhance learning with technology must welcome this timely and informed contribution, not only about what the evidence says, but about what counts as evidence."
John Cook, Chair of the ALT Research Committee said: "Jonathan Shepherd's talk highlighted the fact that many medical school heads and many academics in his area are active researcher-practitioners. This struck a chord with the audience and with me. Could the same be said of staff in our Faculties/Departments of Education? John Naughton pointed to the difficulties flowing from the mistaken belief that to be respectable, social science research required 'paradigms' to give a researcher the right kind of 'standing'. There is a link between these two observations: our field concentrating on the first position would strengthen our relevance to and credibility with policy makers, government agencies and with teachers."
Major countries already leading in the use of evidence to inform policy and practice include Canada, Singapore and Finland. US Congress has proposed an act to create a National Centre for Knowledge Use within the Education Department's research agency, to help educators translate research into usable classroom knowledge.
– ENDS –

Notes to Editors
For interviews and further information on the initiative contact:
Dr Maren Deepwell, Chief Executive Designate, Association for Learning Technology (ALT) Gipsy Lane, Headington, Oxford, OX3 0BP, UK. T: +44 (0)1865 484 405 email: maren.deepwell@alt.ac.uk
John Hoggard, Head of Government and Education, Intellect, Russell Square House, 10-12 Russell Square, London WC1B 5EE, UK. T: +44 (0) 20 7331 2022. Email: john.hoggard@intellectuk.org
ALT is the UK's leading membership organisation in the learning technology field. Its purpose is to ensure that use of learning technology is effective and efficient, informed by research and practice, and grounded in an understanding of the underlying technologies, their capabilities and the situations into which they are placed. It does this by improving practice, promoting research, and influencing policy. For more information about ALT go to http://www.alt.ac.uk/
Intellect is the trade association for the UK's technology sector which includes the IT, telecoms and electronics industries. Intellect has 850 member companies ranging from major multinationals to SMEs which account for approximately 10per cent of UK GDP. For more information about Intellect please visit: www.intellectuk.org
For further information contact
Ian Nash
Nash&Jones Partnership
Journalism and Media Consultancy
www.nashandjones.co.uk
01992 587949
07812 996209