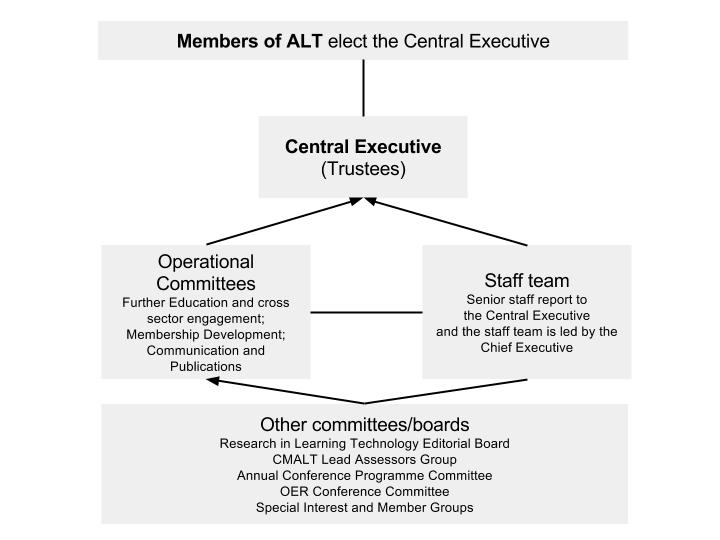 ALT is governed by a board of elected and coopted trustees, who form the Central Executive Committee.
There is a small staff team, most of whom are based in our office in Oxford.
But much of the work of ALT is done on a pro-bono basis by the active members of ALT's committees and groups.
Use the links on the left of this page to find out more.