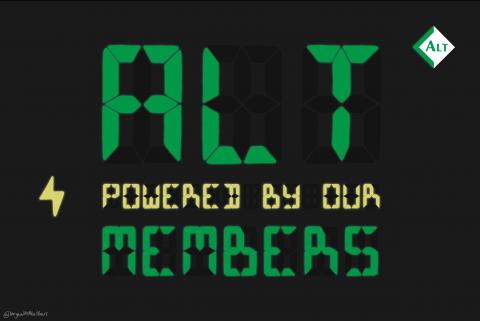 The Association for Learning Technology (ALT) is the leading professional body for Learning Technology in the UK. We represent individual and organisational Members from all sectors including Further and Higher Education and industry. We provide recognition and accreditation for all with a professional interest in Learning Technology. 
We are now inviting applications from individuals to become the next Honorary Treasurer and Trustee of the Association. The successful candidate will be supported with a full induction and formally take on the role at ALT's AGM in June 2021.
The Honorary Treasurer of ALT is a Trustee of the charity. As such, the role is not remunerated. In order to be eligible to apply, individuals must be Members of ALT of at least 12 months standing and UK-based. 
Deadline for applications: 26 April 2021. 
How to apply: 
We invite applications in writing to be sent to ALT's Board of Trustees, via the chief executive, Dr Maren Deepwell, email to ceo@alt.ac.uk . Informal enquiries or to arrange a conversation about the role should be sent to the same address. 
All expressions of interest will be acknowledged in writing and short-listed individuals will be invited to take part in a virtual interview in early May with a panel of Trustees and senior staff. The Board of Trustees will make the final appointment. 
All Trustee recruitment and selection is undertaken in line with ALT's aims and values and in accordance with ALT's policy on equality and diversity.
About the role
What we are looking for
Extensive experience of financial management and budgeting

Experience of audit processes would be an advantage

active engagement in the work of ALT

an interest in Learning Technology

experience working with ALT or similar organisations

proven experience of governance

ability to communicate and collaborate effectively online

commitment to the Association's aims and values
What the role involves
Attend meetings of the Board of Trustees (face to face and online): 3 face to face meetings, and a monthly online 30 min meeting.

Work closely with other Trustees, supported by the Chair and Vice-Chair as well as the Chief Executive.

Review management accounts and provide input as required

On behalf of the Board of Trustees, ensure the sound financial management of ALT

Provide advice and input to the Chief Executive on financial issues as required

Present ALT's annual accounts to the AGM


 
Further Information
Topic: