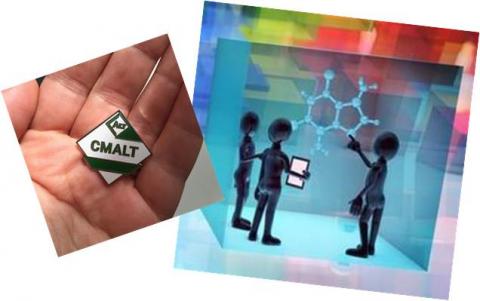 Blended Learning Essentials is an open course for Vocational Education and Training funded by the Ufi Trust and delivered on Futurelearn. The course is designed to help those working in further education, skills training, vocational education, workplace learning, lifelong learning, or adult education, to understand the benefits of blended learning and how to make more effective use of technology to support learners. By the end of the course, you'll be able to:
use a range of effective blended learning practices and pedagogies, to improve your learners' experience and attainment;

understand how the many free and affordable technologies now available can enhance teaching and learning; and

approach new technologies with confidence, designing a pedagogical approach to make the best use of these tools.
The BLE course offers participants a number of paths to gain credit, including accreditation via CMALT. Established in 2004, CMALT is one of the longest established accreditations specifically for practitioners seeking recognition for their skills and experience in the area of learning technology. CMALT enables people whose work involves learning technology to:
have their experience and capabilities certified by peers;

demonstrate that they are taking a committed and serious approach to their professional development.
In order to provide a route to CMALT accreditation for BLE course participants, ALT has mapped the curriculum of the course to the CMALT framework. The CMALT framework is comprehensive and highly flexible, covering 4 core areas (including implementation of technology, communication, and teaching/training), and allowing participants to choose a specialist option that fits with their particular role.
ALT has been running a small pilot group for BLE participants aiming to complete CMALT. The candidates have agreed to share their completed portfolios as examples for future candidates and to help provide working examples of how the CMALT framework maps to the BLE course.
Emily Armstrong, Libraries & Learning Manager at the Hull College group, achieved CMALT in August. Her portfolio is now accessible to ALT members on the CMALT portfolio Open Register, adding to a growing list of portfolios from the FE, learning and skills sector.
Find out more and read the guide to accreditation pathways.
Topic: