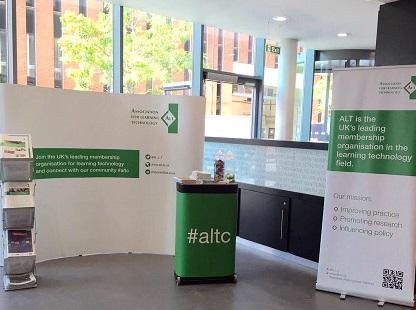 Members of ALT and the wider community should note that we will be closed for a staff development day on Wednesday, 6 July 2016. Our staff team will be focusing on development activities for a day in the run up to ALT's Annual Conference in September. We will try and minimise any disruption to our normal operations and respond to enquiries as quickly as possible the following day. 
The staff team supports all activities that ALT undertakes and works closely with ALT Members including all of ALT's committees. We have put together an overview that shows how we work together.
In line with ALT's values, our staff are encouraged to continue their professional development related directly to the roles and in Learning Technology more widely. That includes supporting staff who are interested in undertaking the CMALT accreditation, undertaking research projects and participating at conferences. 
Topic: