This page provides an overview of support available and answers frequently asked questions. A good place to start is downloading the CMALT Prospectus to find out more. 
CMALT Submission Deadlines
31 January 2021, 31 May 2021 or 30 September 2021.
CMALT Official Guidance and Support
Please refer to the guidance documentation for your chosen pathway. This detailed documents covers all elements that you will need to cover in order to submit your portfolio. Submission deadlines are 31 Jan, 31 May and 30 September each year.
CMALT Portfolio Register
There are examples of CMALT Holder portfolios that are available portfolios openly for ALT Members . You can search for portfolios with different specialisms, by sector or job role.   You will need to be logged in to the ALT website as a Member to view the list of shared CMALT portfolios.
CMALT Webinars
CMALT webinars provide information and support to candidates starting on and/or aiming to complete their portfolios in the next few months. They provide an overview of the submission process, advice on how to complete a portfolio and an opportunity to see how the assessment process works. There is also time for individual questions at the end of each session. Find out dates and book your place or watch a recording (see a list of recent sessions below):
CMALT Holders : Updating your Portfolio
CMALT portfolios should be updated and reviewed every three years. CMALT Holders are notified when they are due to submit updates for the portfolio review. There is no charge for the process, but your Certified Membership must be current. 
CMALT Assessors 
CMALT is a peer-assessed accreditation scheme and assessors play an important role and carry out assessments as part of their continued professional development. 
CMALT Accelerator Workshops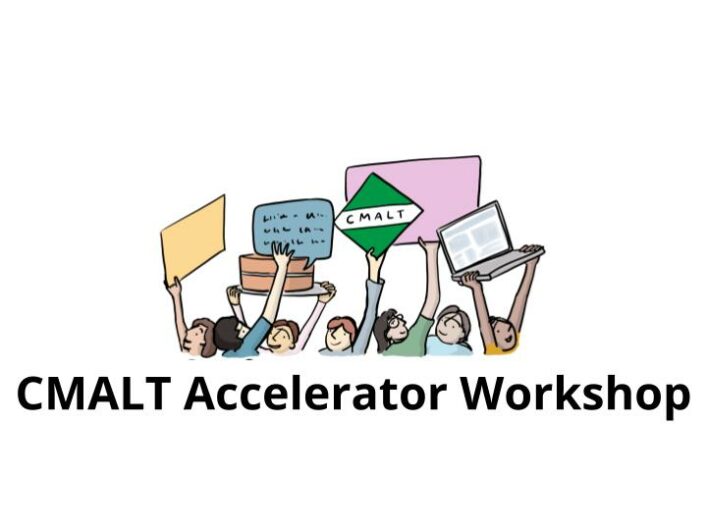 We now offer additional optional 1-day standalone workshops which are designed to help CMALT candidates fast-track work on their portfolio in order to submit it to peer review. The workshop will provide tailored support for individuals as well as peer support in a group of CMALT candidates all working towards CMALT accreditation.  Visit our Events Page to book and find out more.
Candidate Testimonials
"The workshop was full of really useful information, brilliantly presented and brilliantly paced - and provided such a valuable and supportive space to explore the CMALT process". ~ Jen McParlan

"This compact and hands-on workshop has helped me to reflect, fast progress and become confident in my writing. I would recommend the workshop to anyone who is preparing for their CMALT portfolios. Many thanks to Maren and Debbie. With your advice and support, I was able to submit my portfolio for assessment in January 2021" ~ Dr Jin Tan

 
CMALT Candidates Discounted Rate £149. ALT is also offering a limited number of scholarship places for current candidates if cost is a barrier. To apply for a scholarship place please complete this form.
Accelerator Workshops will also be advertised on  on the event page
Archive of Previous Guidelines
For reference only, we also provide the previous versions of guidance below: