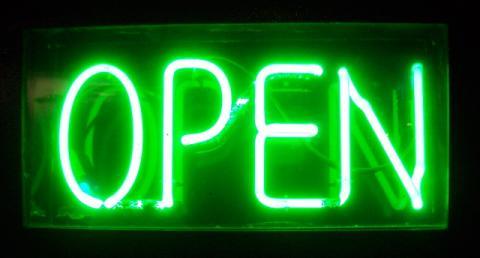 Voting to elect two new Trustees opened yesterday, 25th July 2022.
The election will be carried out for ALT by the Electoral Reform Services. Eligible Members will receive voting instructions via email. Voting closes at 12 noon on Tuesday 16th August 2022. 
Members who hold Individual (full), Certified or Honorary Life Membership or represent member organisations are eligible to vote. To check who the representative for your organisation is, please check the Organisational Member list or contact enquiries@alt.ac.uk. As per section 9.6 of the ALT Constitution, adopted at the 12 September 2018 AGM, Associate Members are not eligible to vote. Members that are eligible to vote twice (e.g. as individual members and representatives of member organisations), will receive two separate emails.
The ballot process will determine the election of two new Trustees for which 9 candidates are standing for election. Each candidate's full election statement is available from the voting site.
The candidates are: David Hopkins, Matt Cornock, Marion Manton, Mari Cruz García Vallejo, Caroline King, Kate Lindsay, Puiyin Wong, Matt East and Carmen Miles.   
Please contact me directly if you have any questions regarding the election (email ceo@alt.ac.uk). 
The Annual General Meeting will take place at the ALT Annual Conference, 7 September 2022, Manchester UK. All Members are encouraged to attend and the AGM is open to guests and observers.
Find out more about how ALT is governed. 
Election Statements
Candidate 1: David Hopkins
I have been an active and social member of ALT since I joined in 2010, a member of the ALTC conference paper review team between 2014 and 2018, and again this year (2022), a successful CMALT candidate and assessor since March, 2013 and, more recently, an editor of the ALT blog.
 From October 2015 to July 2019 I was a Trustee to the Learn Appeal charity. I supported the charity's activity during this time and worked with the charity's board and helped it develop the technical solution (the 'capsule') and the governance to back up the wonderful and powerful work it's involved in. 
I have a strong commitment and belief in ALT and the amazing work the board, trustees, staff, and the membership undertake. I am proud to have been part of this community for so long and feel this is the right time for me to become involved, to offer my time, energy and experience to help take the association forward in these uncertain times. I am looking forward to the opportunity to help shape the strategic direction of ALT, and the work it is involved in, to support the membership in the field of learning technology across an increasingly open, diverse and inclusive industry.
Candidate 2: Matt Cornock
ALT and the ALT Community have played a significant part in shaping who I am as a professional in digital education. As a Trustee, I hope to support ALT to remain community-focused, provide leadership in our sector, drive critical engagement with research and ultimately enable us to enhance education for all across FE, HE and professional learning. 
I have 15 years experience as a learning technologist, with roles in enhancement, leadership and learning design. As a long standing CMALT assessor and a SCMALT holder, I'm a passionate believer in supporting colleagues through development and reflection in an exciting, varied profession. I would like to support early career and established professionals across a range of positions and sectors and ensure ALT remains applicable to a broad community. 
My professional experience comes from working in higher education and for a national teacher professional development non-profit organisation. Through this I have been able to bridge sectors and see the value of learning technologies from school education through to professional learning. Now, in my current role as Head of Online Learning at the University of Leeds, I am leading the growth of fully online degrees and short courses with a focus on the lifelong role of digital education. I hope to bring my understanding of different contexts and the positive impact of learning technology for educators and learners, along with my commitment to the CMALT programme and championing the diversity within our ALT Community, by contributing further to ALT as a Trustee.
Candidate 3: Marion Manton
Having worked in the field of learning technology since 1998, I have benefited from being an active member of the ALT community for decades.  In the earliest days, as a lone practitioner, ALT put me in touch with other people who were also working everything out from first principles. In more recent years, I have used CMALT to grow and support my team with ALT continuing to provide the professional support and mutually beneficial community we all need.
Whilst most of my career has been at the University of Oxford (after a start and Henley Management College and Pearson) I have worked across the spectrum of learning technology roles, from IT support, to content building, learning design to research.  I have also supported all levels, modes and types of global adult education, from training to doctorates and lead work in domains from OER to Assessment.  Now as Head of Digital Education in the Centre for Teaching and Learning my work is much more management and strategy focussed.  It is a privilege to lead my team in supporting learning technology professionals, academics, developers, librarians, administrators and students across the University to maximise the benefits of digital education. 
In our current ever-diversifying domain, I am passionate about the  essential role ALT plays in providing the valuable resources, networks and communities we need to operate effectively.  Therefore I am keen to take on this role and apply my experience and skills to helping ALT and its membership grow and thrive.
Candidate 4: Mari Cruz García Vallejo
Mari Cruz is a digital learning consultant and a social activist with more than 10 years of experience working in the HE sector in the UK. Mari Cruz has a senior fellowship at Advance HE and she is member of the ALT Anti-racism and Learning Technology Special Interest Group. During her professional career, Mari Cruz has shown a clear interest in fighting discrimination and ensuring equal opportunities and transparent promotion pathways for BAME and cultural minorities professionals working in the sector of technology-enhanced learning and online education.
Mari Cruz was UCU equality officer at the University of Dundee and member of the Athena Swan Steering group (2015-2016). Mari Cruz has been an active member of ALT contributing regularly to the ALT Blog and taking part as a presenter in the ALT Winter Conferences 2018 and 2021 and ALT Annual Conference 2019. Mari Cruz is the founder of the Comunidad Mahara an Español and member of the European Association of Technology-Enhanced Learning (EA-TEL). 
Mari Cruz is interested in strengthening cooperation links and research opportunities among learning professionals in the UK, Europe and across the globe.
Candidate 5: Caroline King
I am applying for this position because I want to give back to a community that has given so much to me. My experience as a member of ALT has been the most valuable of my career to date, and I want to help others have this opportunity.
To the role I would bring my years of experience as a Learning Technologist, with a focus on gamification, accessibility, inclusivity, and flexible learning; as well as my passion and enthusiasm for exploring the value of technology in learning.
Accessibility and inclusivity are at the heart of my practice, and the ALT ethos resonates with me. The ALT strategy for 2022-23 prioritises ethical practice, and I would like to use my passion in this area to drive this initiative forward. I want to help the community to bridge the 'digital divide'; promoting and supporting the use of ethical and affordable technology that is not only 'accessible' according to legal guidelines, but that actively removes barriers to learning, widening access to education for all.
I would also look to extend this inclusivity to the ALT community itself, making it easier for new members or early-career Learning Technologists to connect to the community and feel empowered to speak up and contribute, recognising their value in their own institution and wider afield. ALT has already significantly increased its profile across sectors, and improved access to CMALT accreditation pathways, and I hope that I can use my experience across a range of sectors to support this.
Candidate 6: Kate Lindsay
I have been a member of the ALT community for over 20 years. My motivation in applying for this role is the opportunity to give something back. I believe I will be an asset to the Board, bringing my experience from across a range of educational contexts. This will help ALT to grow and nurture its community and increase its impact. 
I have recently been appointed Senior Vice President for an online programme management provider. Whilst I cannot share full details of my appointment yet, in this role I will work across a global, diverse, range of higher education institutions, coaching learning design teams and faculty in online learning. I currently work at UCEM, a fully online university. Previously, I was at the University of Oxford. I have held senior strategic roles developing learning technology services, blended learning, and international OER initiatives. I have led digital-first transformation for degree programmes, integrated degree apprenticeships and professional education. I have supported the governance of universities through participating in a range of boards and committees.
I am committed to furthering the pedagogy of online learning to enable inclusive engagement with post-secondary education. To achieve this community is key. Throughout my career I have brought together communities to share and develop practice. To make a difference. 
As the education sector responds to contemporary challenges the role of the learning technology professional is diversifying. I am well suited to support ALT in representing this diversity and promoting the valuable contribution of our expertise. 
Candidate 7: Puiyin Wong
I am a Learning Technologist at the Royal College of Art, a CMALT holder/assessor, and a PhD researcher at Lancaster University researching the intersection between digital technology and pedagogies.  I am standing for election to bring my experiences to the ALT Board of Trustees, and to be part of bringing members together to develop our practice and identities.
I have over 10 years experience supporting students in using technology in their practice before transitioning to support colleagues and the strategic implementation of technology. My experiences have given me an insight from both the perspectives of students and staff.  At the core of my professional values is a belief in compassionate and inclusive pedagogy; how technology enables learners to achieve their full potential.  My values are aligned with ALT's, particularly with strengthening professional recognition and representation for learning technologists. 
I have a track record of connecting learning technology peers via organising discussions on emerging topics and collaborations.  I run the TEL Researcher webinar series (@TELresearchers) that introduces TEL researchers to the ALT community and beyond.  I would enjoy supporting ALT members in similar activities.  Through my social media presence (@Puiyin), I am recognised as an early career researcher, and an experienced practitioner. I am connected to colleagues in the UK and internationally, importantly, as a person from the Global Majority, I empathise with my peers from the Global Majority and other underrepresented groups. If elected, I would use my voice to represent, and promote more underrepresented groups into our field. 
Candidate 8: Matt East
I'm delighted to be standing as future trustee for ALT, and believe I will bring a unique and valuable skillset to the organisation. 
During my time working across HE, I have been a trustee for a number of organisations; from chairing my SU board for 2 years, University governor (staff & student), and elected to both NUS and NUS charity boards my national membership. During this time I have played a crucial role in pivoting commercial services to financial solvency, charitable incorporation, governance and democratic reviews, and ensuring membership voice is acted upon and has a direct voice into organisational prioritisation. Having led a number of membership organisations and charities, I understand the importance of having a strong, diverse and insightful board; something I know I will contribute greatly to for ALT.  
I have been actively involved in ALT for many years; presenting yearly at ALTC, contributing to the ethical framework, and encouraging sponsorship and funding for scholarship places by my employer, Talis. I know the value ALT can bring to members, and want to ensure this value continues to grow. 
During a time of intense pressure across HE, it's even more important that ALT has a broad perspective on the sector, the EdTech markets, and the challenges not only being faced now, but in the future, and has a board that champions the organisational values. I would bring a valuable insight to the board, crossing commercial, charitable, and strategic lenses. 
Candidate 9: Carmen Miles
I am applying to ALT as I am passionate about how learning technologies can support the student experience to develop inclusive, transformative learning experiences. I have spent much of my career learning how to develop strategies which support colleagues to create sustainable learning environments which enable students who are new to HE thrive within global higher education through digital learning.  I welcome the opportunity to be considered to bring this professional experience and curiosity for TEL into discussions with the Board of Trustees at ALT and the wider ALT community. Strategic leadership within this area, has been evidenced within my 25 years of experience of leadership of across face to face (HE in FE), online and blended learning (private university), and online, distance, digital, hybrid learning for a traditional university. Working within central roles: Director of Learning and Teaching, Director of Centre for Innovation, Learning and Teaching, Director of Academic Development I am experienced at developing a vision, delivering initiatives which meet governance and regulatory requirements against key deliverables whilst managing resources. I am currently involved in designing future learning experiences implementing a new VLE for my institution. Interested in the opportunities technology brings to creating flexible learning, I am leading on developing short courses for digital skills for the LLE (Lifelong Loan Entitlement). My doctorate focused on pedagogical change through communities of practice in online higher education. I use my energy to enthuse others through my highly collaborative way of working which I would bring to the role. 
Topic: