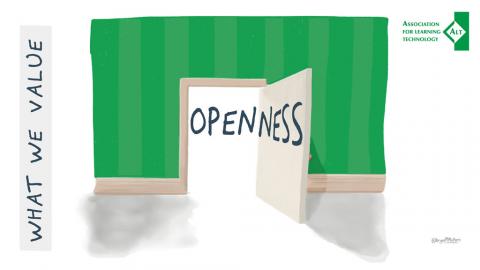 Members will be pleased to see that ALT's Open Access journal, Research in Learning Technology, has now re-opened for submissions. Following the announcement that from June 2017 the journal will be published in partnership with Open Academia, we have now made the transition to the journal's new home. 
Taking more ownership of the journal's content and associated data will provide more continuity for authors and readers alike, ensuring that the growing body of research and evidence continues to be a valuable resource for ALT Members and the wider community.
We would like to thank everyone for their patience and support throughout what has been a difficult period in the journal's history.
Further information
Readers
The Journal will continue to be available as an Open Access journal and its new website is at https://journal.alt.ac.uk/index.php/rlt/index.
You can now access the full archive and recent articles. 
Authors
All authors who have an active manuscript in submission have now been contacted and the journal is now open for submissions. 
Editors and Editorial Board
The governance and editorial leadership of the journal has not changed and you can see full information about the Editors and the Editorial Team here. Members of the Editorial Board and Editors are going to help ensure that this transition happens as quickly as possible for everyone involved. We are also currently seeking Expressions of Interest to join the Editorial Board and to become a reviewer for the journal. Further information is available here. 
Trouble-shooting
Two transitions within a six-month period can have caused all kinds of issues. We are doing our best to work through re-directs for old links and data for authors, but if you do spot any problems, please help us by reporting them to enquiries@alt.ac.uk. Thank you. 
Topic: