ALT's 21st Annual Conference was held in Warwick from 1st to 3rd September 2014.
The conference prompted many new connections both in person, and remotely via the online platform, which includes recorded sessions of keynotes and invited speakers, conference reader, participation map, Twitter conversation visualisation, and other networking tools.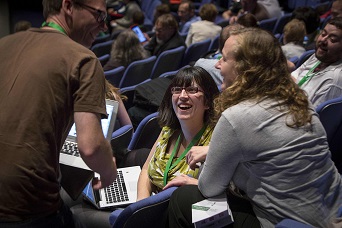 FE Week
and the
Times Higher Education
were there to cover key insights:
Times Higher Education, 7 September 2014
Encourage students' identities to flourish, says Galway academic, by Chris Parr. This article looks at the keynote presentation by Catherine Cronin, academic coordinator of online IT programmes and lecturer in IT at the National University of Ireland. Catherine explored "navigating the marvellous", the challenge of being open in higher education.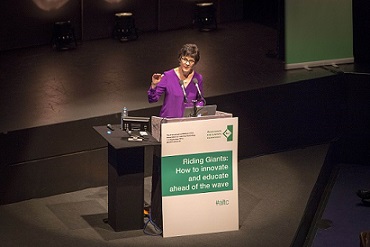 Photo and credit available on ALT Flickr
FE Week supplement, 4 September 2014: Riding giants: The 21st annual conference of ALT, by Rebecca Cooney. Highlights include -
Riding giants? From surfing metaphor to innovation, risk and fun - Maren Deepwell explains the themes for this year's ALT conference and gives her FE highlights

Survey finds barriers to innovation - ALT president Diana Laurillard

The meeting of expert minds in pursuit of learning technology - Jade Kelsall

Keynote speaker Catherine Cronin, FE highlight

Putting Feltag recommendations in their place - Rachel Challen

Space to breathe — ingredients for innovation in FE - Bryan Mathers

Learning Technologist of the year award winners from colleges: James Kieft and Tom Andrew

Life after the report — the Feltag and Etag debate

Are Neets out of Feltag's long reach? Martin Hamilton
Twitter proved popular again and the new conference hashtag 'altc' was quickly taken up by delegates who together sent out about 11 000 tweets about the conference and pushed the tag to trend very early from day 1.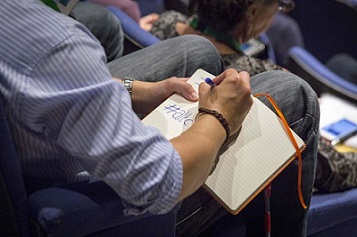 Photo and credit available on ALT Flickr
We had good feedback from delegates and presenters:



Many brilliant learning technologists were recognised on day 2 with the announcement of the individual and team Learning Technologists of the Year awards. See
list
of winners.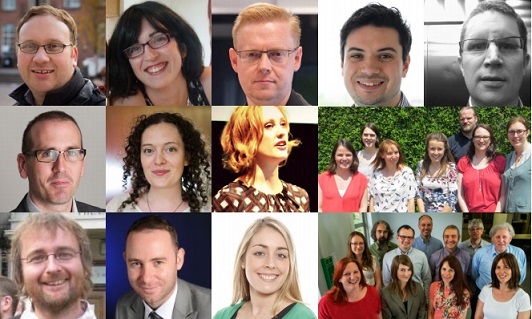 ALT is running a series of award blogs on the ALT Online Newsletter - watch this space:  https://newsletter.alt.ac.uk/.
We have published the conference photographs on Flickr, see also some altc photos taken by delegates. And have a look at the Research Proceedings of the Special Issue of Research in Learning Technology.
The next conference will take place from 8–10 September 2015 at the University of Manchester: 'Shaping the future of learning together'.