Every year, ALT recognises and rewards those who are making excellent use of learning technology in education. Past recipients include school teachers, academics, researchers and learning technologists from all sectors of education.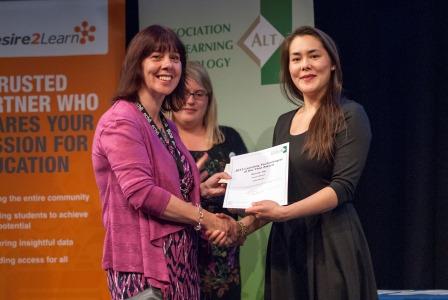 ALT offers the Learning Technologist of the Year award to individuals and teams; and the winners are announced each year at the Annual Conference in September. We also give awards to individual or groups of learners through the Special Award for Learners.
ALT has extended the entry deadline to 30 May 2014.
The awards are sponsored by the University of London Computer Centre (ULCC) and supported by Nesta.
More information on how to enter.
#LTaward