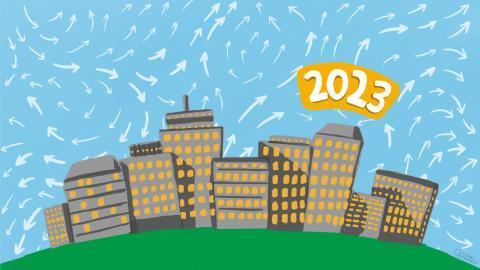 Our 2023 Annual General Meeting will be held in person and online at ALT Annual Conference, 6 September 2023, Warwick, UK. All Members are encouraged to attend and the AGM is also open to guests and observers. The Calling Notice for the AGM will be issued shortly, and in accordance with the ALT Constitution adopted in 2019, the business of the Annual General Meeting will include: the election of Trustees; approval of accounts and report and decisions on any resolutions. 
The Agenda for the AGM will be issued at least two weeks prior to the meeting. All papers for the AGM and related information will be published online.
The quorum for the AGM is twenty-five members of at least 12 months' standing. Individual and Certified members and the representatives of organisational, partner or sponsoring members have one vote each (Associate Members are not eligible to vote).
Deadline for resolutions
Any resolutions for consideration at the AGM should be marked "AGM" and sent to arrive by 24 July 2023. Items may be submitted to Maren Deepwell, Chief Executive, ceo@alt.ac.uk . For enquiries please call +44 (0)1865 819 124.
Learn more about how ALT is governed
This year there are no vacancies for elected Trustees and no Trustee elections will take place. 
Topic: