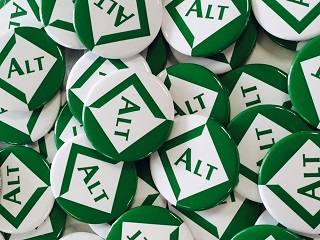 We are seeking to recruit an individual to work specifically on the OER17 conference project, helping to deliver the event which takes place in London 5-6 April 2017. See https://oer17.oerconf.org/  for more information.
We are seeking an experienced and highly motivated individual with experience of organising academic conferences and ideally an interest in Open Education. You will be using a number of content management systems including Drupal and Wordpress, and tools like Google Apps, social media and Excel, so you need to have strong skills using technology, excellent communication and organisational abilities. You will be directly reporting to ALT's chief executive. 
You will be working with the Conference Co-Chairs, Committee and ALT staff to organise all aspects of the event including liaising with speakers and the venue, and will follow a clearly defined project plan. You should be available to attend the event itself (5-6 April 2017) as part of the organising team and be available to travel to London for a one day venue visit beforehand.
Details
Duration: 1 Dec 2016 - 30 April 2017
Scope: 2-2.5 days per week
Location: home-based or at ALT's office in Oxford
Type: Self-employed
Daily rate: £150 - £230 depending on skills and experience.
Travel costs to be covered separately by ALT.
How to apply
Please send your CV and a covering letter to Dr Maren Deepwell, chief executive, maren.deepwell@alt.ac.uk or to arrange an informal conversation.
Closing date: Monday, 12 December 2016.
Topic: