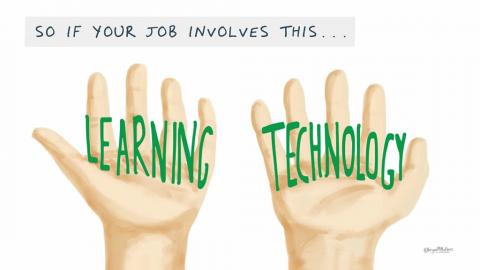 We invite you to complete ALT's Annual Survey, helping us capture how we are moving beyond crisis provision. The purpose of this survey is to:
Help map professional practice and development in Learning Technology;

Chart how Learning Technology is used across sectors;

Understand current practice to better meet the needs of and represent our Members. 
This year's survey is also designed to record the sector's continued response to COVID-19 and its impact on Learning Technology professionals.  
The survey should take you no more than 10 minutes to complete.
The survey is open to all ALT Members, both individuals and organisations. We also welcome responses from all with an interest in Learning Technology. 
Complete the survey now https://go.alt.ac.uk/ALTsurvey21 . The closing date for responses is Friday, 14 January 2022.
All data submitted via this survey will be analysed and shared openly as part of the Open Covid Pledge for  Education in anonymised form and handled in accordance with the ALT Privacy Policy, see https://www.alt.ac.uk/about-alt/what-we-do/annual-survey  .
Topic: