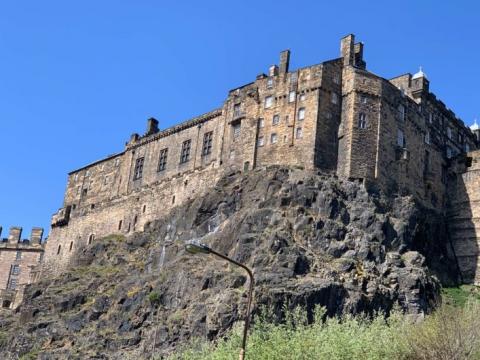 Have you booked your place for the ALT Annual Conference 2019 in Edinburgh? As well as offering an exciting and packed programme and social events during the Conference, we have also put together a great guide of things to do in and around Edinburgh during your visit.
With the help of our ALT Conference Committee, we have collated a list of activities to take part in, as well as a selection of great bars and restaurants to visit during your spare time in this wonderful city. Some of our Conference Committee have also written interesting blog posts about visiting, with Lesley Diack's 'Things to Do in Edinburgh', and Chris Sheridan's 'Exploring Edinburgh' post. Both blog posts have an abundance of must-see places in Edinburgh, as well as some interesting historical facts, too.
See our Activities page for our list of recommendations, as well as links to all of our Edinburgh themed guest posts.
Our Travel & Transport Information page also gives lots of handy tips on getting to and from the Conference. For a detailed look at travel options around the city, have a look at our Guest Post by Lizzie Seymour – 'Getting To and Getting Around Edinburgh'.
For a real taste of Scotland, we have a fantastic Scottish themed event lined up for the Wednesday evening where you will be able to sample the local food and enjoy some Scottish music and dancing, as part of our Awards evening.
If you haven't yet registered, you still have until 16 August to do so. Visit our Registration page for more information, and to secure your place at this year's Conference.