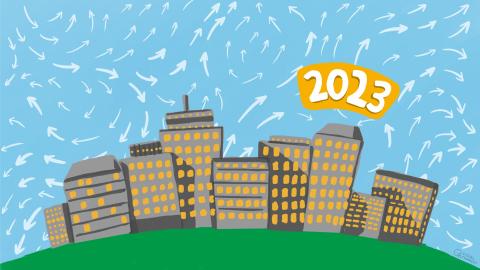 We are currently collating evidence from ALT Members to respond to the Department for Education's Call for Evidence on Generative artificial intelligence in education. The Call is open now until 23 August 2023 and we encourage our Members and Member Institutions across all sectors of education and training to respond. Collectively, our voices are stronger, and we are seeking to include references to your responses and evidence in ALT's submission to show just how important an area for policy, research and practice this is. 
How to contribute to ALT's response
Please send your contributions via email by Monday, 21 August 2023. 
About the Call for Evidence
The public, including the education sector, has recently gained access to generative artificial intelligence (AI) tools. Generative AI technology uses foundation models trained on large volumes of data. It can be used to produce artificially generated content such as text, audio, code, images, and videos.
Examples of generative AI tools include ChatGPT, Google Bard, Claude and Midjourney. This technology is also being integrated into other tools. 
Although generative AI is not new, recent advances and public access to the technology mean that the public can now use it more easily. This poses opportunities and challenges for the education sector. The department published a position on generative AI in education on 29 March 2023.
Why your views matter
We are keen to explore the opportunities this technology presents for education, as well as understanding the concerns of educators and experts in education. We would like to understand your experiences of using this technology in education settings in England.
We would also like to hear your views on where using it could benefit education, and about the risks and challenges of using it.  
See https://consult.education.gov.uk/digital-strategy/generative-artificial-intelligence-in-education/ 
Topic: