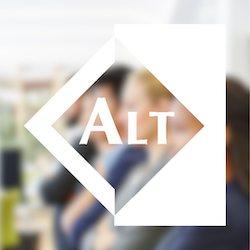 We are excited to announce the first apprenticeship standard endorsed by ALT will commence in September 2023. This new Level 5 apprenticeship is designed to equip learners with the skills and knowledge needed to become successful digital learning designers. Digital learning design is a rapidly evolving field, with new trends and technologies emerging all the time. Our apprenticeship will cover many of these key trends, including:
Microlearning:

Microlearning involves delivering learning content in short, bite-sized chunks, typically no more than a few minutes in length. This approach is ideal for learners who are short on time or prefer to learn in small, manageable increments.

Personalisation:

Personalisation involves tailoring learning content to meet the individual needs and preferences of each learner. This can involve adapting content to suit different learning styles or using data to track learner progress and adjust content accordingly.

Gamification:

Gamification involves using game design elements to make learning more engaging and interactive. This can include adding rewards, challenges, and points systems to learning activities.

Virtual and augmented reality:

Virtual and augmented reality technologies are becoming increasingly popular in digital learning, allowing learners to experience realistic simulations and immersive learning environments.
We recognise the importance of developing new pathways into our profession. ALT has been part of the trailblazer group over the past two years, working together with employers and other professional bodies to establish this new level 5 apprenticeship standard. As the leading professional body for Learning Technology in the UK, our Associate CMALT Accreditation Framework provides professional accreditation for early career Learning Technology professionals in the UK and internationally. ACMALT is mapped to the new standard and all apprentices who successfully complete the endpoint assessment will automatically be eligible for ACMALT. 
Interested?
We are proud to work with LDN Apprenticeships, who provide industry-focused training, world-class support, and apprenticeships that accelerate careers and secure futures. LDN Digital Learning Designer Apprentices learn and understand how to analyse, design, develop, implement and evaluate digital learning programmes. They work in education and corporate settings and could be responsible for the design of professional development programmes, courses, and other types of learning. The apprenticeship focuses on best practice and research-informed approaches to how humans learn. It also covers how this knowledge can be leveraged with appropriate learning technologies.
Download our one page summary and get in touch to learn more about this pathway and explore how it can benefit your organisation. 
Interested in CMALT?
The CMALT Accreditation Framework is for professionals who are actively involved in understanding, managing, researching, supporting or enabling learning with the use of Learning Technology. Achieving Certified Membership is recognition from your peers that you are a current practitioner.
What are the key benefits?
gain stronger recognition for Learning Technology skills and experience

demonstrate your commitment to and understanding of the importance of Learning Technology

develop transferable skills which can be applied across all educational sectors and industry

reflect critically upon your practice, achievements and expertise

receive feedback and accreditation from peers

increase the impact of your professional achievements for recruitment or appraisal and




use "CMALT" as post-nominal letter
Download the CMALT Prospectus to find out more or register now.