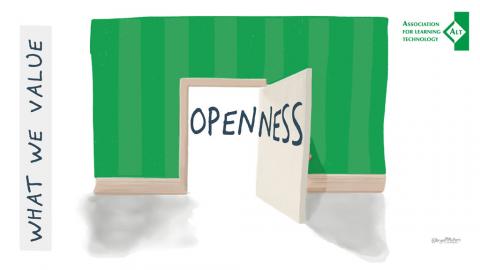 We are pleased to announce that from June 2017 ALT's journal Research in Learning Technology will be published in partnership with Open Academia.
Following months of uncertainty since its previous publisher, Co-Action, joined Taylor & Francis last autumn, the journal will now re-open for submissions and resume publication as soon as possible.
After carefully reviewing a number of options and in consultation with other professional bodies, we are delighted to have come to the decision to publish the journal in partnership with Open Academia.
Chief Executive of ALT, Dr Maren Deepwell, said, 'This approach will ensure that we continue to develop the journal in line with ALT's aims and values, working to increase its impact and reach as an Open Access journal.'
Taking more ownership of the journal's content and associated data will also provide more continuity for authors and readers alike, ensuring that the growing body of research and evidence continues to be a valuable resource for ALT Members and the wider community.
Emma Csemiczky, a Founding Partner of Open Academia, commented, 'We are honoured to join forces with ALT to help secure a wide and open dissemination of research and the best possible service to authors.'
We would like to thank everyone for their patience and support throughout what has been a difficult period in the journal's history.
Further information
Readers
The Journal will continue to be available as an Open Access journal and we will soon make current articles and the full archive available via the ALT website https://www.alt.ac.uk/research-learning-technology.
Authors
We are working to re-open for submissions and to resume publication and peer-review processes as quickly as possible. Authors who have previously submitted articles will be updated during the transition.
Editors and Editorial Board
The governance and editorial leadership of the journal will not change. Members of the Editorial Board and Editors are going to help ensure that this transition happens as quickly as possible for everyone involved. 
Topic: