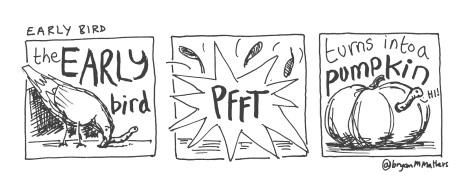 The title for this year's conference is Data, Dialogue, Doing and the programme has now been published! View it here. (The programme is still subject to minor changes.)
We are excited to have another packed programme, featuring over 100 sessions covering all aspects of learning technology, it is sure to provide an inspiring and engaging three days. Conference Themes
Student data and learning analytics
Creativity across the curriculum
Critical frames of reference
Learning Technology for wider impact
Meet the inspiring keynote speakers that will help shape the conversation: https://altc.alt.ac.uk/2019/keynote-speakers/.
Early bird registration closes on Tuesday 9th July 2019. With the programme announced, and just a few days left to secure your early bird ticket, register today at https://go.alt.ac.uk/2IOKpQ8.
If you are not already a member but your organisation holds an Organisational Membership, join for free as an Associate Member and receive a 20% discount.
Alternatively, you can join ALT as an individual member at the time of booking for only £55 and receive the membership discount. More information about the conference and registration fees is available on the ALT Annual Conference 2019 website.
Topic: