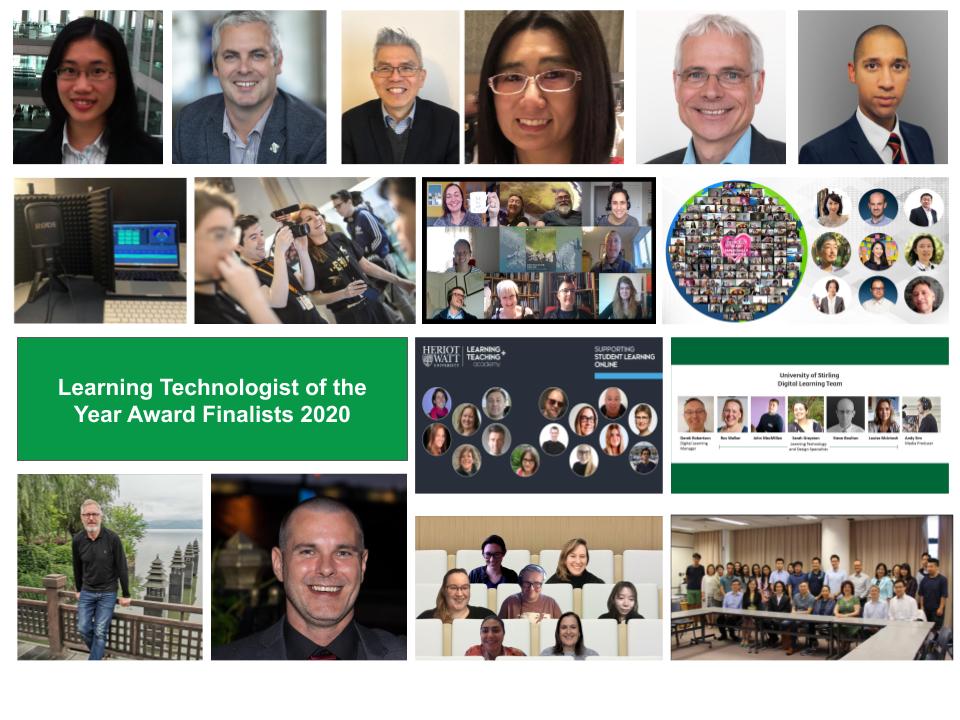 Established in 2007, the ALT Learning Technologist of the Year Awards celebrate and reward excellent practice and outstanding achievement in the learning technology field, and aim to promote intelligent use of Learning Technology on a national scale. The Awards are open to individuals and teams based anywhere in the world.
The expert panel of judges, chaired by David White, President of ALT, represented expertise from different sectors and countries, bringing together a wealth of experience in Learning Technology. 
Speaking at the Award Ceremony, David White said "It was an especially strong field this year which reflects the ongoing development of digital learning as a profession and its importance to the education sector. In 2020 our work has become central to engaging and supporting staff and students, the ALT awards celebrate this work and the expertise of all involved."
Reflecting on the outcome of the 2020 competition, Dr Maren Deepwell, chief executive of ALT said: "This year's commended and winning entries reflect the growing professionalisation of Learning Technology across sectors and countries. I am delighted to see so many inspiring examples of how expertise and passion have driven the pivot to online learning in 2020. I hope that the showcase will help spread the word about what excellent practice and research in Learning Technology looks like and help champion recognition for all our Finalists and ALT's Members more widely." 
Meet the Winners
You can see a summary of each entry, as well as their video on our Awards Showcase page.
Research Awards
Winner: The Moodle Redesign Initiative - University of Nottingham

Highly commended: Data-driven Teaching - University of Winchester, Shetland in the Iron Age: Interactive iBook - University of Bradford
Individual Awards
Winner: Richard Harris

Runner Up: Richard Beggs

Third Place: Mark Wilkie

Highly Commended: Prof. Frank Koch, Leona Wing Yee So
Team Awards
Winner: Supporting Student Learning Online Project Team

Runner Up: Reimagine, Remake, Replay Project Team, Soton Brain Hub Team, University of Stirling Digital Learning Team 

Highly Commended: Global Learning at Home - Hong Kong Baptist University, The CCGame Project Team - Hong Kong Baptist University, King's Online - King's College London
Thank you to the maker of the award
This year, Jonjoe Preston, a student from Hereford College of Arts, designed and created our awards. Jonjoe is a blacksmith student, and forged the awards under the supervision of his tutor Delyth Done.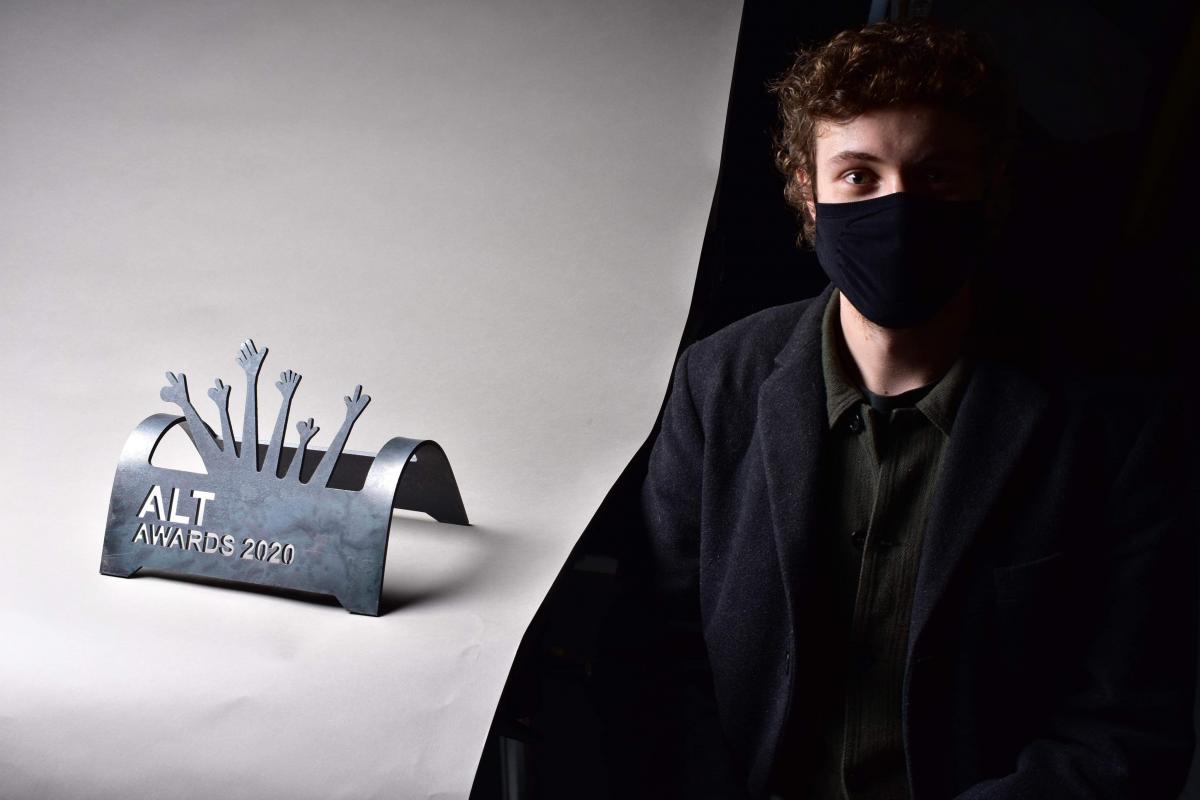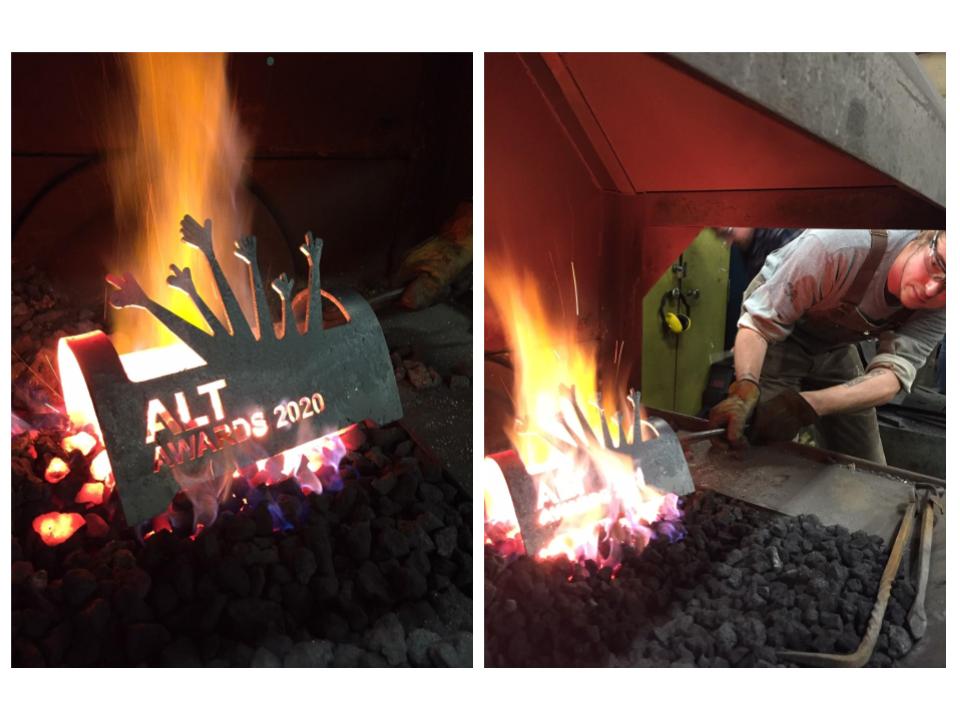 Award Judges
The expert panel of judges was chaired by David White, President of ALT. The panel represents expertise from different sectors and countries, bringing together a wealth of experience in Learning Technology. The 2020 judging panel were:
Team & Individual Award Judges:
David White - President of ALT 

Matt Cornock - Online CPD Coordinator, STEM Learning

Lizzie Seymour - Learning Technology Officer, The Royal Zoological Society of Scotland

Sharon Flynn - Project Manager Enhancing Digital Teaching & Learning, Irish Universities Association

Peter Bryant - Associate Dean (Education) and Associate Professor of Business, University of Sydney

Karen Howie - Head of Digital Learning Applications & Media, University of Edinburgh
Research Project Award Judges:
Michael Flavin - Senior Lecturer in Global Education, Kings College London

Gail Wilson - Associate Professor, Southern Cross University, Australia

Yi-Shan Tsai  - Research Associate, University of Edinburgh

Richard Walker -  Head of the Programme Design and Learning Technology Team, University of York
Notes for Editors
ALT (the Association for Learning Technology) is a professional and scholarly association which brings together those with an interest in the use of learning technology. As the UK's leading membership organisation in the Learning Technology field, we work to improve practice, promote research, and influence policy.
 

You can explore what we do via our strategy slides, download the full text in PDF or Google docs. Visual content is available on Flickr.
 

We have over 3,500 Members across education sectors in the UK and internationally.
 

If you are writing about, blogging or sharing images and videos about the Awards using tools that support tagging, please use the tag #altc.
 

Association for Learning Technology, Tel:  +44 (0)1865 819 009 URL: http://www.alt.ac.uk/
 

ALT is a Registered Charity in the UK, number: 1160039