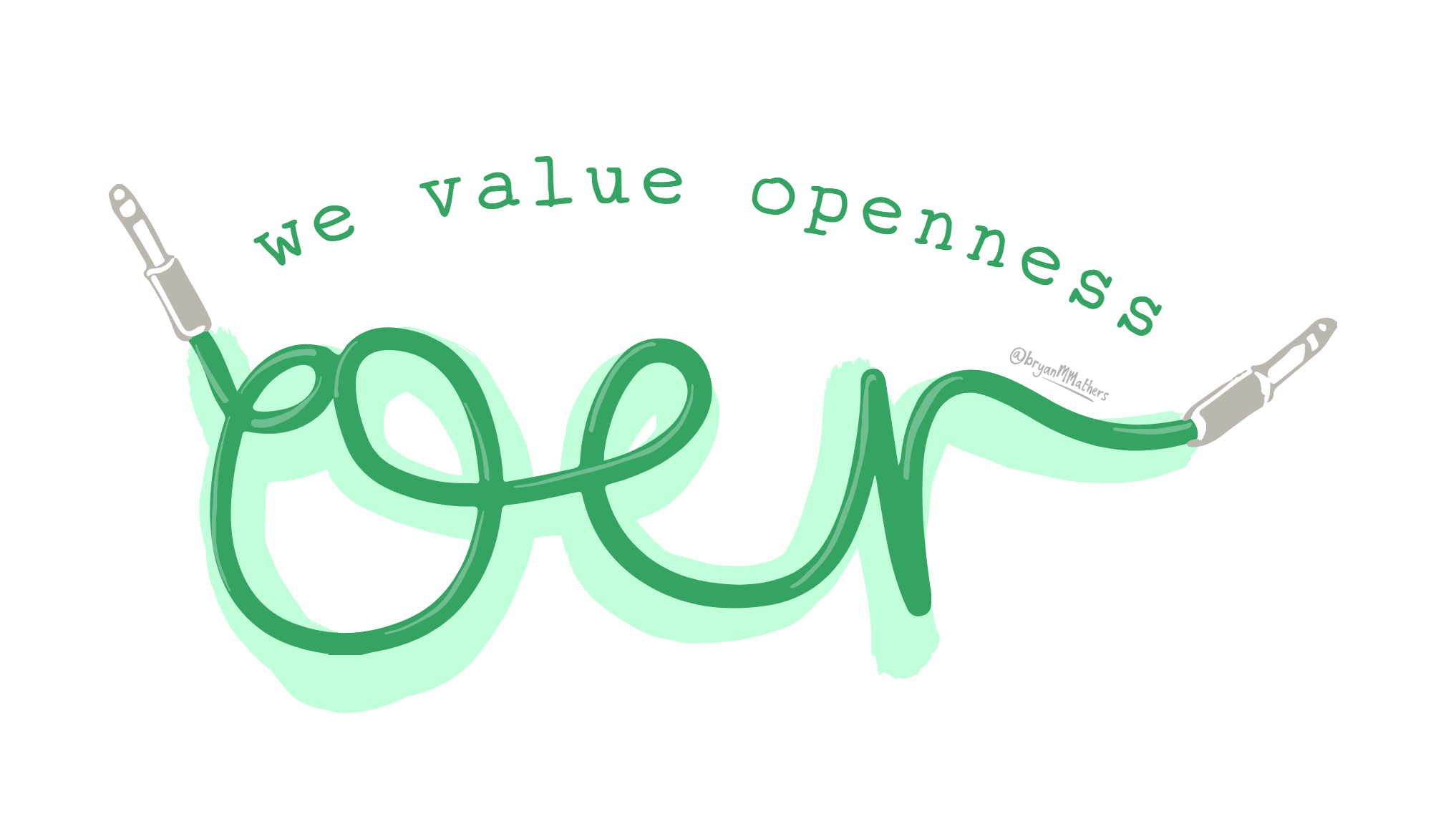 OER19: Recentering Open: Critical and global perspectives clearly resonates with the larger community at this point in time when the open education movement is more firmly established and can be said to becoming mainstream. While this is a sign of success, it is also a critical moment, where agendas can be appropriated and policies turn out to have unintended consequences. Open education is mature enough to need recentering; the time is right to ask more difficult questions, including what role open education plays in a sector where universities themselves are seriously rethinking their own roles.
The conference will be chaired by Dr. Catherine Cronin, Strategic Education Developer at Ireland's National Forum for the Enhancement of Teaching & Learning in Higher Education and Prof. Laura Czerniewicz, Director of the Centre for Learning & Teaching, University of Cape Town, South Africa. Speaking about the conference, they said:
"It seems that the conference themes have hit a nerve given the enthusiastic response from participants world-wide. The enthusiastic pre-conference engagement is an indicator of the the lively debates we are sure to see at OER19, both in Galway and in the conference's many forms of virtual participation. There is clearly a need for renewed discussions on the role and nature of the open education agenda when universities everywhere are in turmoil."
Over two days this event will bring together 220 participants running 130 sessions on all aspects of Open Education research and practice. Highlights within the programme are three keynote sessions with Dr. Kate Bowles, Associate Dean (International) in the Faculty of Law Humanities and Arts at the University of Wollongong Australia; Dr. Su-ming Khoo, Lecturer in Political Science and Sociology, and Cluster Leader of the Whitaker Institute: Environment, Development and Sustainability and Ryan Institute: Socio-Economic Impact Research Clusters at NUI Galway -- and to enrich the programme with a different approach to plenary sessions, we have invited three open education PhD scholars to collaborate to create a keynote panel that will bring together different voices around the key themes of the conference. The keynote panel is comprised of  Taskeen Adam, Cambridge-Africa scholar pursuing doctoral research at the University of Cambridge; Caroline Kuhn, undertaking PhD research at Bath Spa University; and Judith Pete, who has been serving in academic and regional non-governmental organizations in Kenya in different managerial and leadership capacities since 2005.
Reflecting on the impact of the conference throughout the year, Dr. Maren Deepwell, chief executive of the Association for Learning Technology, said:
"OER19 brings together voices from all across the world, from students to researchers and policy makers including nine OER19 scholarship participants. Over the past five years the event has grown into a leading forum for shaping the future of openness in education, putting our work into its social, economic and political context. ALT's Members support openness as a core value of professional practice and OER19 will provide a rich resource for Members and the wider community to explore question such as 'What open business models are emerging?',  'What are the paths to sustainability?' and 'What are the risks and challenges to the open education agenda?'."
If you aren't at #OER19 in person, there are many ways that you can participate and join in remotely, including live streamed sessions, Virtually Connecting, and community-led activities.  For full details see https://oer19.oerconf.org/participate/remote-participation/  .
Notes for Editors
ALT (the Association for Learning Technology) is a professional and scholarly association which brings together those with an interest in the use of Learning Technology. As the UK's leading membership organisation in the Learning Technology field, we work to improve practice, promote research, and influence policy.

OER19 is organised by ALT and volunteer members from across the community and takes place 10-11 April 2019, National University of Ireland, Galway

Over 3,500 individuals belong to ALT, as do ~ 200 organisations across education sectors in the UK and internationally. More information about ALT membership and how to join can be found at https://www.alt.ac.uk/membership

More information about the ALT Open Education SIG is available at https://altc.alt.ac.uk/oesig/

'Open Education and OER - A guide and call to action for policy makers' is available at https://repository.alt.ac.uk/2425/

If you are writing about, blogging or sharing images and videos about the OER19 Conference using tools that support tagging, please use the tag #oer19.

Our Sponsors are listed at https://oer19.oerconf.org/our-sponsors/ and our Partners are https://oer19.oerconf.org/partners/

More information about the conference: https://oer19.oerconf.org/

Association for Learning Technology, Tel: +44 (0)1865 819 009, URL: http://www.alt.ac.uk/

ALT is a Registered Charity in the UK, number: 1160039
Topic: