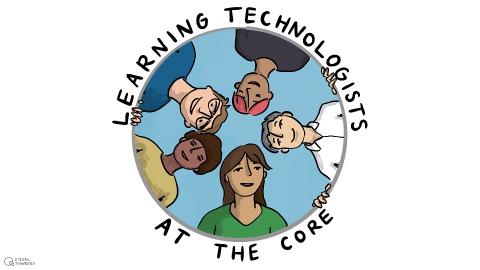 We are proud to launch our Impact Report 2021. We invite you to explore what we have achieved as a community in the past year. 
Speaking at this year's Annual General Meeting, Chair of ALT Professor Helen O'Sullivan said:
It has been a time of great upheaval for everyone involved in further and higher education but in most institutions, learning technologists have played a fundamental role in managing this upheaval and ensuring that students could continue to learn regardless of social distancing and lockdowns.
We are seeing increased prominence of learning technologists in all aspects of university life but especially in strategic leadership.
I am really proud of the way that ALT has supported this group as they supported and led organisational transformation. In particular, these activities included:
Weekly support and CPD sessions as well as events, which have seen thousands of participants;
Launch of the Open COVID for Education Pledge which has gathered hundreds of signatories;
Balance between wellbeing and continuing vital services for members, with support for Members (Trustees & staff) who needed to take a step back;
A 50% increase in Open Access research published.
The Board of Trustees was a source of strength, wisdom and reassurance through these difficult times and I want to express my appreciation of individual members for their work this year and for giving me such a warm welcome to the Board.
ALT's CEO Maren Deepwell navigated these difficult waters with impressive fortitude, pragmatism and creativity and I am really pleased that the strength of governance and management means that we have come through the current crisis true to our values.
ALT's President, David White, commented: "It's fantastic to see ALT's impact so succinctly presented. What shines through is the focus on community with the clear ethos of people-before-technology. ALT has been a crucial haven for so many of us during an extremely intense period. The organisation has adapted rapidly, and generously, to provide much needed advice, support and facilitation. ALT and its members have been, and will continue to be, a mainstay of the tertiary education sector."
ALT's Impact Report 2021
Download the Impact Report 2021: PDF
Topic: