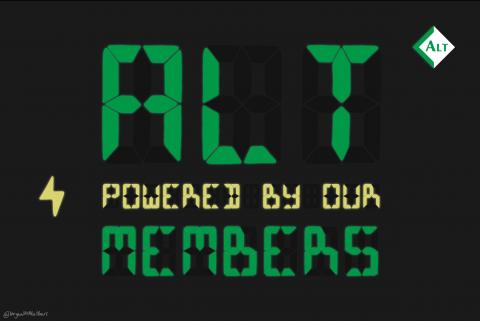 ALT East England, one of ALT's Members Groups, is hosting a virtual event alongside East Midlands Learning Technologists' group (EMLT). 'Managing Change - Challenging Existing Practice' will run on Thursday 11 June 2020.
The Call for Proposals for the event is now open, and closes on 11 May 2020 at 12pm.
You're invited to share your work as a 10 minute virtual presentation or 30 minute interactive online workshop / webinar on the topic of managing change and challenging existing practice, especially considering the Covid -19 pandemic - whether it's your experience of facilitating the change process, achieving buy-in, lessons learnt and achieving a successful transition. You can submit a proposal using this form.
Note: The sessions would be run in Zoom. The host would provide access to the Zoom room beforehand for the presenter / facilitator to set up their session. Zoom sessions will be recorded and shared afterwards.
The call for is open till 12pm on 11 May 2020.
Event details:
Date & time: 11 June 2020, 11.00 - 14.00.
Where: Online (via Zoom meetings)
For more information, contact alteastengland@gmail.com
Topic: