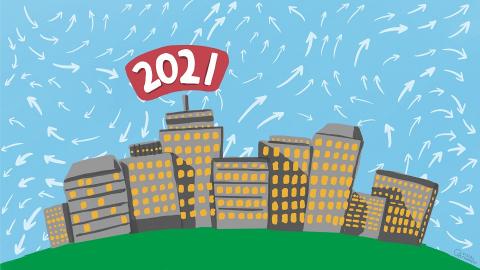 Chaired by Professor Helen O'Sullivan, ALT's Annual General Meeting 2021 will take place virtually at 10.00am (BST) on 15th June 2021. All Members are encouraged to attend and the AGM is also open to guests and observers. 
This year we are celebrating the launch of our Impact Report as part of the AGM. We have achieved much to be proud of over the past year and we hope that you will join us to reflect on all we have done as a community. 
Find out what's on the agenda
AGM papers are available to download from the AGM page. 
Welcome and update from the Chair, Professor Helen O'Sullivan.
Annual Report and Accounts for 2020-21: Daniel Clark, Honorary Treasurer of ALT, will report to the meeting on ALT's financial position and the impact of the past year.
Trustee appointments: The Chair will announce the results of this year's Trustee recruitment process to appoint one new Trustee to serve as Honorary Treasurer. 
Ethical Framework for Learning Technology: Trustees leading the working group to develop ALT's Ethical Framework for Learning Technology will update Members on progress and initial results of the wide consultation phase.
Impact Report 2021: ALT's Chief Executive will launch this year's Impact Report celebrating key achievements of the Association over the past year. 
Voting (Members only)
Individual, Certified, or Honorary Life Members and representative of an Organisational Member of ALT are entitled to vote. If you are not able to attend the AGM, please use the proxy voting form below to cast your vote:
Topic: