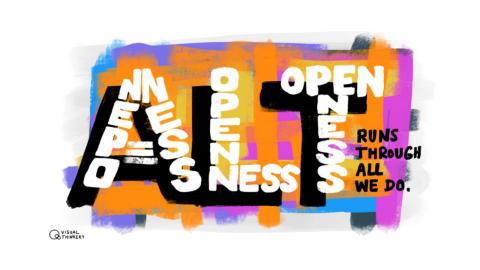 We are delighted to announce that we have now finalised our judging panel for the 2022 Awards. 
Entries for the Awards are open until 4 July.
The Awards celebrate and reward excellent research and practice and outstanding achievement in Learning Technology. Established in 2007, the Awards have established a benchmark for outstanding achievement in Learning Technology on a national scale and attract competitive entries from the UK and internationally. 
This year, we invite entries for 5 categories, including awards for leadership, ethical practice, digital transformation, teams and individuals. 
Our panel is chaired by the President of ALT, David White, and is made up of professionals representing different sectors. This panel comprises winners from previous years and ALT Members who expressed an interest via an open call.. The 2022 panel are:
Award for Individuals
Dr Monica Chavez, University of Liverpool
Phil Anthony, University of Kent
Award for Institutions or Teams
Mahreen Ferdous, UFi Trust
Andrew Beggan, University of Lincoln
Craig Burston, London College of Communication
Award for Digital Transformation in partnership with Jisc
Sarah Knight, Jisc
David Walker, Brighton University
Award for Case Studies of Ethical EdTech
David White, President of ALT
Kate Lindsay, University of Estate Management
Santanu Vasant, University of West London
Award for Leadership in Digital Education
Julie Voce, City, University of London
Dr Teeroumanee Nadan
David Hopkins, Warwick Business School
 
The panel will shortlist the entries based on their completed entry forms. Shortlisted candidates will then be invited for an interview, and finalists are then invited to our Awards Ceremony as part of the Annual Conference in September! 
The Awards are still open for entries, through until 4 July 2022. The awards are free to enter and open to all. To enter, you simply need to complete the online entry form. Entries will be judged on the basis of the information you provide and the evidence you refer to. We acknowledge all entries via email. 
The closing date for entries is Monday 4 July 2022 for all categories. You can complete the entry form for the 2022 Awards here.
Topic: