Subheading:
A free lunchtime webinar provided by ALT and ELN - 24 May 2011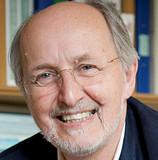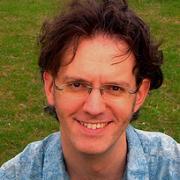 The webinar will be run using Elluminate Live! We will notify you of arrangements approximately seven days prior to the webinar, giving you time to get your PC or Mac set up and tested, taking account of the guidance on the ALT web site at http://www.alt.ac.uk/events/webinar-faqs.
The webinar will start at 1200 UK time, and will finish no later than 1330.
Our thanks are due to ALT sponsoring member Blackboard Collaborate for providing access to the collaboration platform Elluminate Live! to support the delivery of this webinar.
The aim of this webinar is to enable three people who have thought a great deal about informal learning to share their insights about how to make the most of informal learning in education and training.
The three are Charles Jennings, David Jennings (no relation), and Jane Hart.
In keeping with its subject, the webinar will itself be run informally, with plenty of scope for participants to pose questions and express opinions. The webinar will be chaired by Liz Bennett, who is based at the University of Huddersfield and is a Trustee of ALT. Phil Candy, who is Deputy Vice Chancellor at the University of Southern Queensland will provide a summing up.
Biographies
Charles Jennings (above far left) is Managing Director of Duntroon Associates. Charles is considered a thought-leader in the world of corporate learning and performance. In a career spanning more than 30 years in learning technology he has worked in Higher Education (where he was a professor and head of the UK National Centre for Electronic Communications and Open Support Systems in Education at Southampton Business School, and Head of Multimedia Development) and, for the past 18 years, in the Corporate world (where his most recent role was Chief Learning Officer at Reuters and Thomson Reuters). Charles is also a Principal of The Internet Time Alliance, a think-tank of leading learning and business performance practitioners helping organisations exploit emerging practice to 'work smarter'.
David Jennings (above centre) has run his own consultancy, DJ Alchemi Ltd, for the last 16 years focusing on helping people learn and work together more effectively on-line. He is the author of Net, Blogs and Rock 'n' Roll: How Digital Discovery Works and What it Means for Consumers, Creators and Culture and is currently making connections between different forms of agile learning. David is a Chartered Occupational Psychologist and Certified Member of ALT.
Jane Hart (above centre left ) is the Founder of the Centre for Learning & Performance Technologies (C4LPT), one of the world's most visited learning sites on the Web. Jane has worked with business and education for over 25 years, advising them on new technologies.  She currently focuses on the application of social media for working and learning. Jane regularly gives keynotes and invited presentations at conferences and other events, both in the UK and internationally as well as globally online.  She also write articles for national and international magazines. Jane is the author of the Social Learning Handbook, which discusses the principles behind using social and informal approaches in the workplace, as well as provides guidance on how to use social media for working and learning smarter. Jane is also a Principal of The Internet Time Alliance.
Liz Bennett (above far right) is a Trustee of ALT. She is a Senior Lecturer at the University of Huddersfield where she is the course leader of an MSc in Multimedia and Elearning. Previously she worked at the Open University where she was involved in developing online courses (Computing with Confidence: Learning Online and You, Your Computer and the Net). She is committed to making elearning a successful and fulfilling way of delivering learning. Her research interests are in applying Wenger's ideas of Communities of Practice to elearning.
Phil Candy (above centre right) is Deputy Vice-Chancellor (Global Learning) at the University of Southern Queensland. In 2004 the Australian Government published Phil's influential Linking thinking: Self-directed learning in the digital age.  From 2003 to 2009, Phil held various senior appointments with the NHS, latterly as the National Director of Education, Training and Development, NHS Connecting for Health.
Date:
24-05-2011

12:00

to

13:30
Event Type:
Topic: