This webinar discusses a new report published by SPARC Europe that investigates the copyright retention policy amongst publishers, self-archiving policies and records publisher policies on open licensing, also as relating to the Plan S requirements on rights and licensing. 
Join the authors Chris Morrison, Jane Secker and Ignasi Labastida i Juan, on this webinar. What were their key findings and what – 20 years into OA – do they believe still needs to change to enable immediate OA?
You can send your questions to the panel in advance to copyright@sparceurope.org.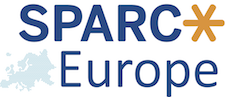 SPARC Europe is one of Europe's key and long-standing voices advocating for unfettered access to research and education — for the academic and education community; for the whole of society. SPARC Europe is working to make Open the default in Europe.
When
3 Nov 2020 from 1:00 PM to 2:00 PM