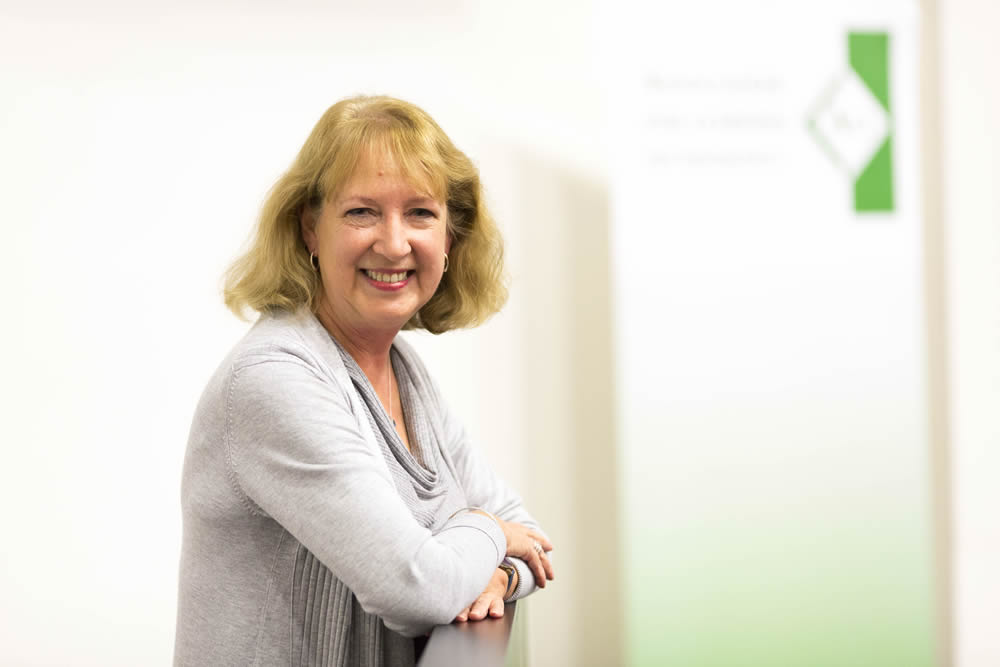 ALT awards Honorary Life Membership to individuals nominated by Members who have made an outstanding and sustained contribution to the advancement of ALT's aims for the development of learning technology in a regional, national or international context through research, practice, policy-development, leadership, or a combination of these.
During this year's Annual General Meeting on 12 September 2018, Professor Linda Creanor was recognised for her outstanding contribution by being awarded an Honorary Life Membership of ALT. Linda Creanor is Emeritus Professor at Glasgow Caledonian University and was the Chair of the ALT Scotland Members Group, leading on advancing ALT's aims across all sectors of Scottish education. Linda has been a Trustee, Vice Chair, Chair and President of ALT. Through these roles Linda provided leadership, strategy and oversight for the organisation during the early part of the organisation's history and into its present work.
Professor Martin Weller, President of ALT, commented, 'It is a great pleasure to give this award to Linda. The panel were unanimous in wanting to recognise her long service to the ALT community, warmth, intelligence and supportive nature.'
Reflecting on the important contribution Linda Creanor has made to ALT and the wider development of Learning Technology, Dr Maren Deepwell, chief executive of ALT, added, 'Linda has played a significant role in ALT becoming the organisation that it is today. After giving a significant amount of time to the organisation in her roles as Trustee, Vice Chair, Chair and President, Linda has continued to play a significant role in the growth of the organisation - particularly through the development of the ALT Scotland Members Group. Linda's community spirit, combined with with active research profile, sharing of practice and her overall enthusiasm for supporting and developing the effective use of learning technology, is an inspiring example of the impact of empowered professionalism'.
Speaking about the award, Linda Creanor said, 'I am thrilled and touched to be awarded Honorary Life Membership of ALT and I would like to thank the Trustees and my fellow ALT members for this significant recognition. The Association has played a central role in my professional career and personal development over the years and the award means a great deal to me. I feel privileged to have had the opportunity to contribute to ALT's development, and to have witnessed the expansion of its influence in the field of learning technology. I wish the Association all the best for the future as it continues to engage and influence practitioners, researchers and policy makers across the UK and internationally.'
Notes for Editors
ALT (the Association for Learning Technology) is a professional and scholarly association which brings together those with an interest in the use of learning technology. As the UK's leading membership organisation in the Learning Technology field, we work to improve practice, promote research, and influence policy.

You can explore what we do via our strategy slides, download the full text in PDF or Google docs. Visual content is available on Flickr.

We have over 3,500 Members across education sectors in the UK and internationally.

If you are writing about, blogging or sharing images and videos about the Annual Conference using tools that support tagging, please use the tag #altc.

For information about the Learning Technologist of the Year Awards go to https://altc.alt.ac.uk/2018/2018-awards-finalists/ and use #altc on social media.

Our Sponsors are listed at https://altc.alt.ac.uk/2018/our-sponsors/.

More information about the conference: https://altc.alt.ac.uk/2018/.

Association for Learning Technology, Tel:  +44 (0)1865 819 009 URL: http://www.alt.ac.uk/

ALT is a Registered Charity in the UK, number: 1160039
Topic: