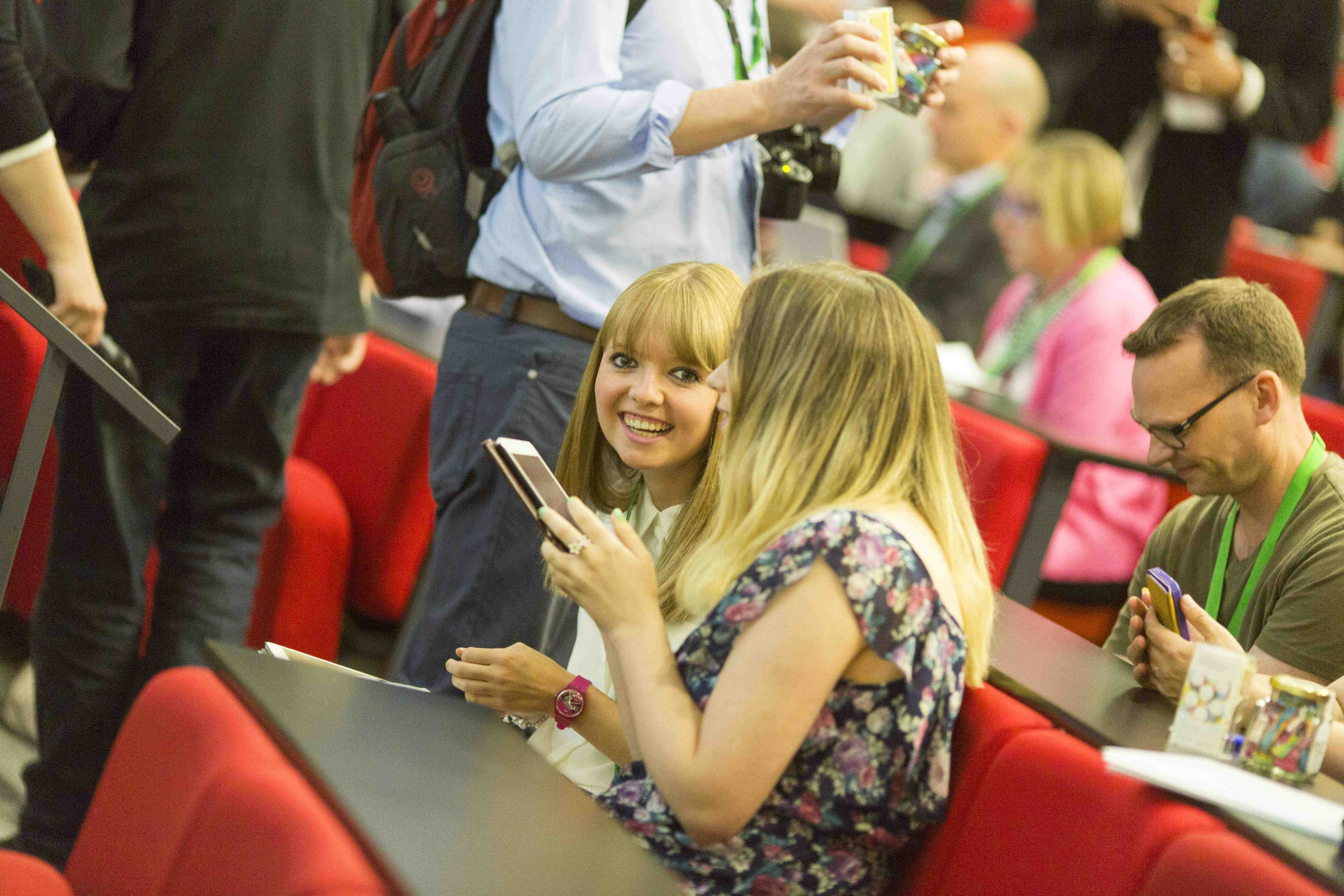 As a community we are coming together for the 23rd Annual Conference of the Association for Learning Technology from 6 - 8 September 2016 at the University of Warwick.
Over three days Learning Technology will take centre stage as other priorities fade into the background. As a discipline Learning Technology has significantly changed how we approach the broad range of communication, information and related technologies that can be used to support learning, teaching, and assessment. Informed by research, we have been shaping policies and practice for nearly a quarter of a century.
As the pace of technological innovation increases and the potential of its use in learning broadens widely, the role of Learning Technologists, people who are actively involved in managing, researching, supporting or enabling learning with the use of learning technology, becomes ever more crucial - for institutions and for learners across sectors.
To explore the key questions facing us now, we have defined three themes to shape the conference programme:
Connecting data and analytics to enhance learning and teaching: exploring possibilities and making links.

Collaboration and innovation in the open: taking risks, sharing lessons and the importance of open practice.

Creating new learning, teaching and assessment opportunities: play, experiment, discover, embed to enhance learner experiences.
Acknowledging that Learning Technology is a broad discipline and requires flexibility for experimentation, we have also introduced a final theme:
Wildcard: Learning Technology is everywhere… contribute any aspect of your research, practice or policy work.
The conference will be chaired by Professor Nicola Whitton, who leads the Professional Learning Research Group at the Education and Social Research Institute at Manchester Metropolitan University, and Alex Moseley, a National Teaching Fellow based in the Leicester Learning Institute, University of Leicester.
As well as the usual conference programme we will be running playful interactions throughout as part of the conference game, and participants will have the opportunity to try out new technologies and products in the exhibition area, which this year for the first time welcomes four start-up exhibitors. Supported by one of our sponsors we are bringing use of Learning Technology further into the governance of the Association by using a digital voting app.
We will also be celebrating 10 Years of the Learning Technologist of the Year Awards on 7 September, with a hotly contested Community Choice Award open for public voting until noon on the same day. The evening will showcase the achievements of individuals and teams from across sectors over the past decade.
Keynote speakers
All keynotes speakers are listed at https://altc.alt.ac.uk/2016/programme/keynotes/
You can find out more about each individual talk and access the live stream via the links below:
Press passes
If you would like a press pass to attend the conference, please contact Maren Deepwell, maren.deepwell@alt.ac.uk .
Notes for Editors
ALT (the Association for Learning Technology) is a professional and scholarly association which brings together those with an interest in the use of learning technology. As the UK's leading membership organisation in the learning technology field, we work to improve practice, promote research, and influence policy.

About 1850 individuals belong to ALT, as do approximately 200 organisations across education sectors in the UK and internationally.

If you are writing about, blogging or sharing images and videos about the Annual Conference using tools that support tagging, please use the tag #altc.

For information about the Learning Technologist of the Year Awards go to https://altc.alt.ac.uk/2016/awards/ and use #altc on social media.

Our Sponsors are CoSector – University of London, Meetoo, RefMe, D2L and the Positive Internet Company and are listed at https://altc.alt.ac.uk/2016/our-sponsors/

More information about the conference: https://altc.alt.ac.uk/2016/

Association for Learning Technology, Gipsy Lane, Headington, Oxford, OX3 0BP Tel: +44 (0)1865 484 125 URL: http://www.alt.ac.uk/

ALT is a Registered Charity in the UK, number: 1160039
Topic: