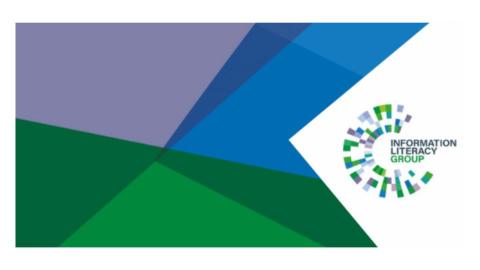 This is a statement by the Information Literacy Group, a special interest group of the CILIP, the library and information association. Our members come from a range of backgrounds, including significant numbers of librarians and knowledge specialists within Higher and Further Education Institutions, schools, and the health and voluntary sectors.
Statement:
With the move to greater use of online training and education, we wish to raise awareness of the roles that library and knowledge specialists can play in improving the quality of online education and training resources. We strongly advise teachers, lecturers and trainers to take advantage of the expertise of librarians and knowledge specialists. Potential areas for collaboration include:
Finding, appraising and using existing digital resources and tools, including both subscription and openly licensed content for use in education and training.
Advising on copyright and licensing issues associated with the use of resources in online learning.
Identifying the evidence base for research topics.
Training and teaching in various aspects of information literacy for students and learners, which will equip them with skills to study online and to tackle the growing amounts of mis-information, dis-information and fake news.
The Information Literacy Group is here to support library and knowledge specialists in the shift to online training, by sharing case studies and resources, and facilitating knowledge sharing.
To find case studies on the shift to online information literacy teaching in schools and academic libraries see: https://infolit.org.uk/category/online-teaching-case-studies/
You can find further information on the Information Literacy Group website.
Topic: