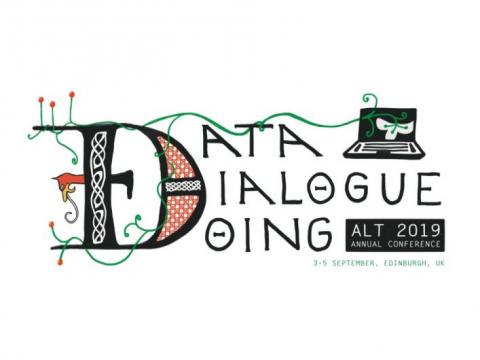 Registration is open for the 2019 ALT Annual Conference, 3-5 September in Edinburgh. Register now to take advantage of the significant early bird savings. ALT Members also receive an additional 20% discount.
ALT's Annual Conference 2019 is seeking to confront and challenge established assumptions, approaches and accepted truths in relation to key dimensions of digital education, focusing on the following conference themes:
Student data and learning analytics
Creativity across the curriculum
Critical frames of reference
Learning Technology for wider impact
This is event is an opportunity to  advance our practice and thinking through critical dialogue and reflection, closer scrutiny of evidence and theory, and a stronger commitment to values including creativity, community, social good, openness and porosity, and more democratic access to knowledge and learning.
If you are looking for more reasons to attend this event we've already announced our keynote line-up. We are delighted to have representation across the sectors, which also includes some international perspectives. We are delighted that we will have keynotes from: Ollie Bray, Global Director: Connecting Play and Education at the LEGO Foundation; Sue Beckingham, Principal Lecturer in Business Information Systems and Technology and an Educational Developer at Sheffield Hallam University; and Jesse Stommel, Executive Director of the Division of Teaching and Learning Technologies at University of Mary Washington and co-founder of Digital Pedagogy Lab and Hybrid Pedagogy.
You can find out more about the conference themes, our fabulous co-chairs, stellar keynote line up and sponsor and exhibitor opportunities by visiting the conference website.
Topic: