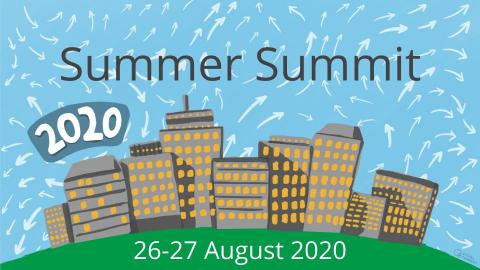 We are delighted to announce that a small number of scholarship places are available for the Online Summer Summit this year, thanks to our first Scholarship Sponsor, Vevox. 
Organised by ALT as the leading professional body for Learning Technology in the UK, the Summer Summit will bring together leaders, researchers and practitioners from across sectors. With a packed programme over 2 days we will explore the themes of crisis, care and complexity with an international line up of featured speakers, practical sessions and panel discussions on topics ranging from assessment to student well being.
If you are interested in applying for a funded place to attend the Summit, please apply here: https://forms.gle/v4KfzkQcridH8wk69 
Closing date: Friday 31 July 2020
Who can apply? 
Scholarship places are available to support individuals based anywhere in the world; 

This scholarship option is specifically available to unfunded individuals, teaching and support staff and students, members of the public who are not otherwise supported by an organisation.

We particularly aim to fund individuals impacted by the COVID-19 pandemic.

The funds available to cover registration costs are limited and will be decided on merit.

There is no appeal procedure once a decision has been made.

You may be required to provide evidence of your circumstances in order to qualify (e.g student number, line manager's letter, etc).

Any inaccuracy in the description of your circumstances will lead to any awards being withdrawn.

If you are awarded a scholarship but are unable to attend you must inform us as soon as possible. 
Sponsor scholarship places
If your organisation is interested in supporting members of the community to attend the Online Summer Summit by sponsoring scholarship places, please contact emma-jane.brazier@alt.ac.uk or call +44 01865 819009.
Topic: