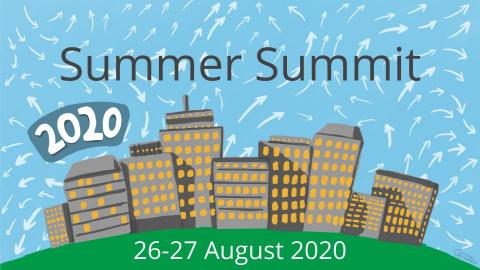 The programme for the 2020 Online Summer Summit is now available!  Featuring a wide variety of sessions covering all aspects of learning technology, it is sure to provide an inspiring and engaging two days. There is also a social programme that you can connect with before, during and after the Summit.
The conference explores the themes of crisis, care and complexity and is supported by an international line up of featured speakers as well as a number of practical sessions and panel discussions on topics ranging from assessment to student well being.
After checking out which sessions feature in this year's Summit, you can construct a customised schedule, choosing the itinerary that best suits you. 
Registration for this year's conference is only £49 for members and £99 for non members.  Not sure if you're an ALT member? Find out more.
Thanks to our first confirmed scholarship sponsor VeVox, we are able to offer our initial allocation of scholarship places. To apply, simply complete the google form by Friday 31 July 2020.
Topic: