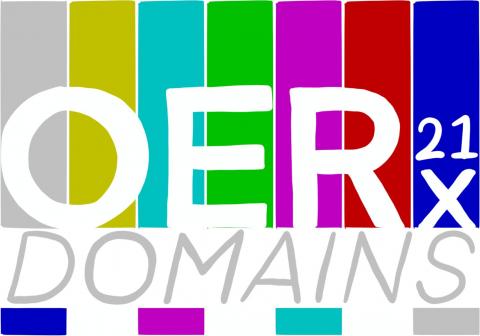 The draft schedule for OERxDomains21 is now live. We have close to 90 sessions over 2 days, with plenary sessions, discussion spaces, short talks, research presentations and reflective sessions across three tracks, OER1 and OER2 and Domains21.
We are proud to incorporate a special strand hosted by the Domains Conference – bringing our two communities closer together in 2021.
There will also be pre and post conferences workshops for you to get involved in.
The conference will put the spotlight on both the value and limitations of Open Education in a (post) pandemic world through the following themes;
Theme 1: Openness, care, and joy in the times of pandemic;
Theme 2: Open Education responses to surveillance technologies and data ownership in education;
Theme 3: Open in Action: open teaching, educational practices and resources, how you might be using Domains and other tools;
Theme 4: Shifts in agency and creativity as empowerment of learners and educators;
Theme 5: Open Source Tools: infrastructure, cloud environments, targeted teaching tools.
 
Registration for the OERxDomains21 conference 21-22 April is still open!
The guidance for presenters is also live on the website. If you are delivering a session as part of the OERxDomains Conference, please take an opportunity to familiarise yourself with our Guidance for Presenters and get in touch with helpdesk@alt.ac.uk at your earliest opportunity should you have any questions or require assistance.