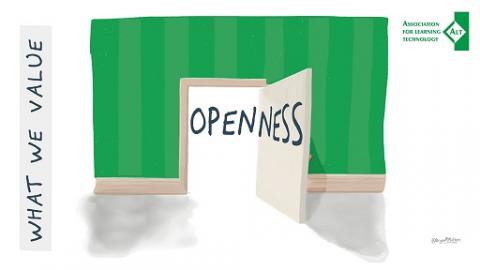 This week 185 participants came together in London for the OER17: The Politics of Open conference and many more participated online.  OER17 presented an opportunity for open practitioners, activists, educators and policy makers to come together as a community to reflect on 'The Politics of Open'. We asked what are our current key challenges and strengths – locally, nationally, and  internationally? What are our priorities – in terms of political governance, organisational and personal politics? What are the changes that we want to effect together? The conference was chaired by social and educational technologist and Wikimedia UK Trustee Josie Fraser, and Alek Tarkowski, Director of Centrum Cyfrowe, co-founder and coordinator of Creative Commons Poland. 
We'd like to say a big thank you to everyone for participating in #OER17!
We hope you have enjoyed the event and are inspired to get involved further in the coming year. If you were not able to attend or missed sessions in the main conference hall recordings are already available on YouTube and can be found from link on the OER17 Programme.
If you would like to get more involved consider joining ALT's Open Education Special Interest Group and have a look at what's coming up next year, at OER18: Open to All . Next year's conference will be chaired by academic and open education researcher Vivien Rolfe, alongside policy wonk and project manager David Kernohan [more about the co-chairs]. 
Topic: