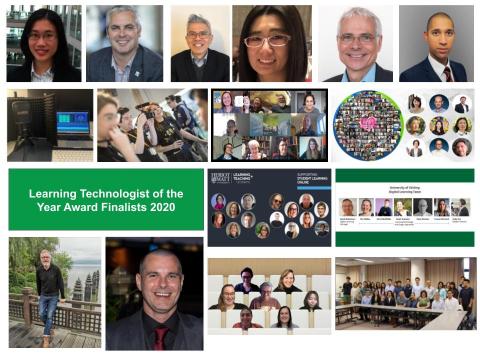 We are delighted to share with you the launch of our Awards Showcase 2020. The ALT Learning Technologist of the Year Awards celebrate and reward excellent research and practice and outstanding achievement in Learning Technology. Established in 2007, the Awards have established a benchmark for outstanding achievement in Learning Technology on a national scale and attract competitive entries from the UK and internationally. All entries are reviewed by an independent judging panel chaired by the President of ALT.  
With such a high level of entries this year, we decided to showcase each of our finalist's work. We had a high number of entries for all three categories (Team Award, Individual Award, and Research Project Award). You can view a summary of each finalist here, as well as the ALT YouTube playlist of entry videos. 
Winners will be announced later this month in our Awards Ceremony. The Awards Ceremony will be virtual this year, and unlike other years, will form a part of the Online Winter Conference 2020. Registration for the conference is still open, and you can register from £49.
The Awards Ceremony will be open to all and free to attend at 4.30pm on Wednesday 16 December 2020. Click here to register.