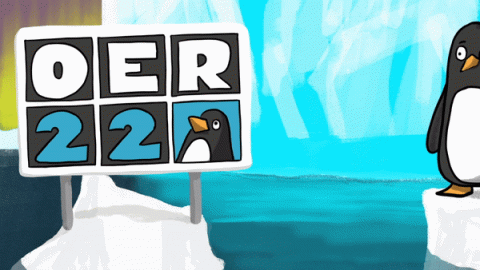 Register by 14 April

to join us in person at this year's Open Education Conference. 
Organised by the Association for Learning Technology and Co-Chaired by the Global OER Graduate Network. OER22 will be the first hybrid edition of this much-loved event, taking place over three days, 26-28 April 2022. 
Online and In Person (Registration closes 14th April 2022)
ALT Member Rate: £189.00

Non Member Rate: £226.80
Only Online (Registration closes 27 April 2022)
ALT Member Rate: £99.00

Non Member Rate: £118.80
OER22 features over 80 sessions across the 3 days, including workshops, presentations and open spaces, highlighting both the value and limitations of Open Education in a (post) pandemic world. The programme showcases proposals submitted by the community looking at research, practice and policy within the following themes; Pedagogy in a time of crisis, Open textbook, Open in Action, Open research and Wildcard proposals.
Highlights include: 
Registration for the OER22 conference 26-28 April is still open! As part of our commitment to openness we are still accepting scholarship sponsors and applications.
Topic: