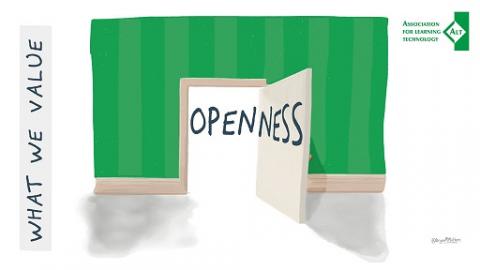 The #OER17 conference takes place in London on 5-6 April, it provides an ideal opportunity for anyone interested in learning more about open resources, policy and practice to connect with experts and enthusiasts. We welcome delegates from all sectors to come and share knowledge and experiences, network and learn. In the run up to the conference and during Open Education Week the Open Education SIG is organising a range of activities. 
With keynotes from: Maha Bali, American University in Cairo; Lucy Crompton-Reid, Wikimedia UK; and Diana Arce, Activist Artist and Researcher, Germany, and plenary panel with Catherine Cronin,  Laura Czerniewicz and Muireann O'Keeffe plus over 100 sessions from the open education community we hope it's the open education event you can't miss.
The conference will be chaired by social and educational technologist and Wikimedia UK Trustee Josie Fraser, and Alek Tarkowski, Director of Centrum Cyfrowe, co-founder and coordinator of Creative Commons Poland.  The conference themes this year are:
Local, national, and international policy and practice
Institutional/organisational politics
Participation & social equality
Open Party
Registration closes on the 16 March 2017 and tickets are available for single and two days. We will be able to accept limited late registration until 27th March. 
For more details visit https://oer17.oerconf.org/registration/
Topic: