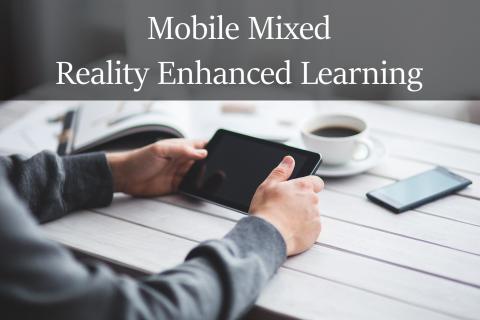 ALT and RLT are pleased to announce a Call for Papers for an update to the Special Collection on 'Mobile Mixed Reality Enhanced Learning'.
Mobile Mixed Reality (MMR) is a rapidly developing technology that is being implemented in many different learning environments. A lot has changed already since the publication of our 2018 Special Collection on MMR, and this update to the 2018 special collection on MMR for 2019 will highlight the latest research in this domain.
The methodological theme for this special collection focuses on research approaches that move beyond simple comparative case studies, and explore the application of Design-Based Research as a methodology for designing authentic mobile learning (Bannan, Cook, & Pachler, 2015). As such, a feature of this special issue will be to introduce the readership of RLT to the educational applications of mobile learning that they perhaps were unaware of or have not previously used.
Topics of interest may include: Mobile AR games in education, Mobile VR games in education, 360-degree mobile imagery in education, such as Google Maps and Google StreetView, 360-degree mobile video in education, such as YouTube 360, Connecting people to places using AR/VR/XR, The use of contextual sensors in education, such as iBeacons, the use of drones in education, and wearable technologies. 
All papers can be submitted
here
, with the following deadlines for authors:
Call for papers open: 16 July 2019
Submission deadline: 31 August 2019
Decision on manuscripts: 31 October 2019
Revised/final manuscripts: 15 November 2019
Publication: December 2019 (indicative)
See the full Call for Papers here.
Topic: