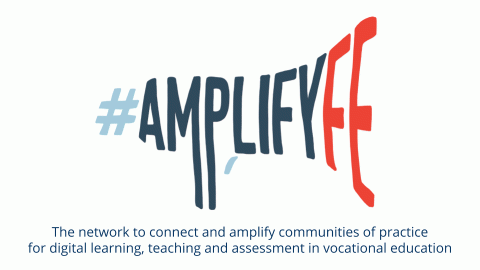 We are super excited to account that the @amplifyFE twitter account has very nearly reached 700 followers. We would like to take this opportunity to thank everyone for supporting this project and getting involved in the community.
AmplifyFE, which is funded by Ufi - the VocTech Trust, was launched in October 2020, to create a network to connect and amplify communities of practice for digital learning, teaching and assessment in vocational education. Everyone is welcome to join and connect with other teachers, trainers and professionals from across the sector.
If you would like to get involved here are a few suggestions of next steps;
Learn more about the Communities of Practice project 
The Communities of Practice project – AmplifyFE – is led by the Association for Learning Technology (ALT) and funded by Ufi – the VocTech Trust. The project goal is to establish a successful 'community of practice' (CoP) where vocational teaching staff are able to acquire, develop and share the digital, and digital pedagogical skills they need to thrive in vocational education. 
Community map
You can now add yourself and your community hashtag to our map. To add yourself, head over to the remixer.
Project outputs
ALT Communities of Practice Sector Audit Report, July 2020
 
Learn more about AmplifyFE here.