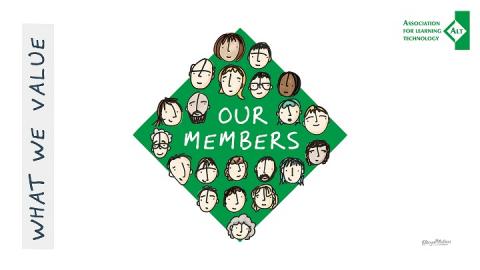 We award Honorary Life Membership to individuals whom we believe have made an outstanding and sustained contribution to the advancement of ALT's aims for the development of Learning Technology in a regional, national or international context through research, practice, policy-development, leadership, or a combination of these.
We encourage nominations from all sectors and invite you to help us recognise those individuals who have made a difference and whom you would like to see receive the Honorary Life Membership Award.
The Call for Nominations has now been issued, with a closing date of Friday, 7 July 2017. 
The current Honorary Life Members of ALT are Chris Jones, Diana Laurillard, David Hawkridge, Terry Mayes, Malcolm Read and Seb Schmoller.
Topic: