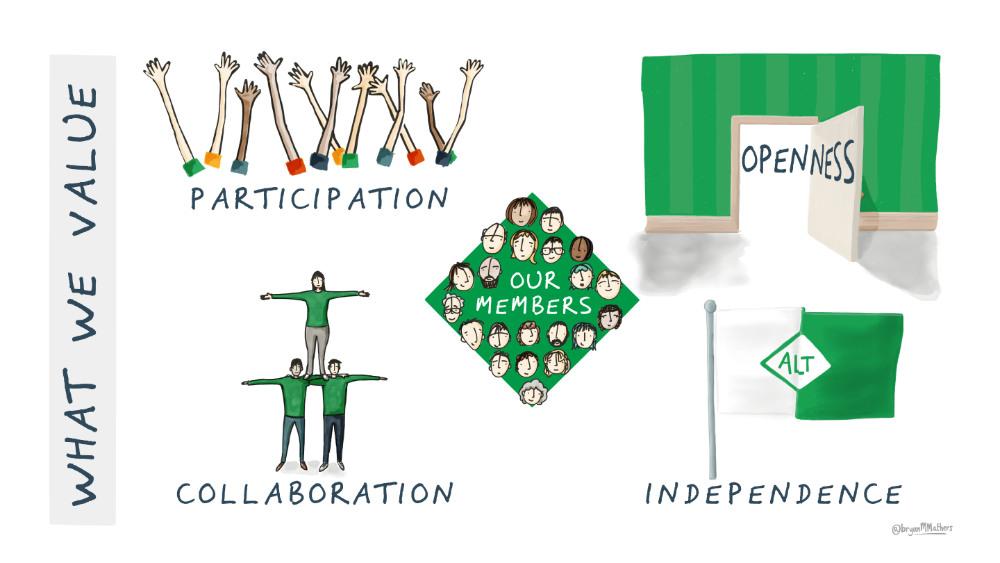 Today we are launching this year's Annual Survey. This is a key opportunity to help set priorities for the coming period. We will use the results of this survey to inform the work of ALT for the coming year, what we prioritise and how we put our shared values into practice.
The survey continues to engage ALT Members and the community to:
Help map the ALT strategy to professional practice to better meet the needs of and represent our members;
Show how Learning Technology is used across sectors;
Understand current and future practice.
This year's survey remains largely unchanged from 2014, providing an opportunity to report on emerging trends. Results of the survey will be openly published each year in spring.
The survey is open for responses now at http://go.alt.ac.uk/ALTSurvey2017 and will close on 12 January 2018.
Topic: