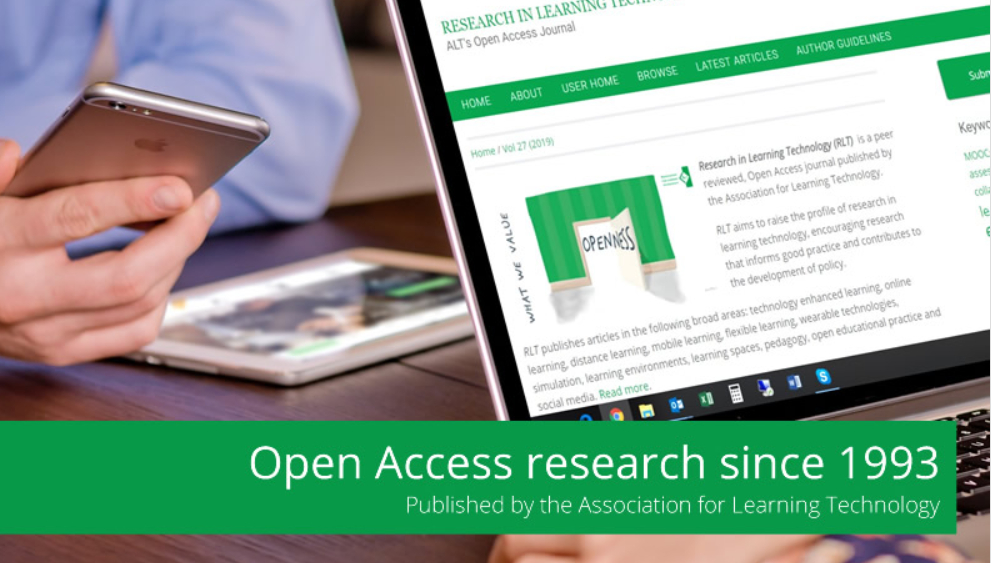 The Open Access journal of the Association for Learning Technology
ALT's main publication, Research in Learning Technology is an international, peer-reviewed, open access journal devoted to research and good practice in the use of learning technologies. 
If you'd like to find out more about the journal and its aims, please refer to the journal's strategy. The journal is edited by the RLT Editorial Team and Editorial Board. You can find out more on the journal website.
Further information