Photo and credit available on ALT Flickr [2]
ALT's 22nd Annual Conference was held in Manchester from 8-10 September 2015.
With 185 sessions attended by almost 500 delegates over three days, 20 exhibitors, and fantastic support from the sponsors OCR, ULCC, Portal, Prowise, and Positive Internet Company,  the 2015 Conference showed the ALT community going from strength to strength. 
A strong programme addressed the theme of 'Shaping the Future of Learning Together'. The online conference platform [3], including recorded sessions [4] of keynotes and invited speakers, conference reader [5], interactive programme [6], and social media functions, allowed delegates both to build their own personalised conference experience, and to connect with the community online and at the event. This year's conference also saw ALT's first experiment with digital badges [7], available to delegates to reflect their involvement in the conference.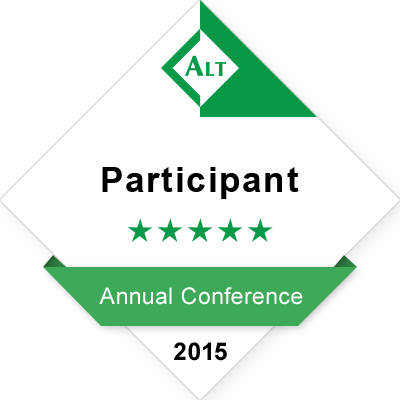 A lively exhibition hall, featuring 20 exhibitors, and a busy social programme, including the much-discussed #altcgame [8] (where learning technology emerged triumphant over a fearsome adversary - the Darkbot), provided plenty of opportunities to make new connections and share ideas. See photographs from the conference here [2].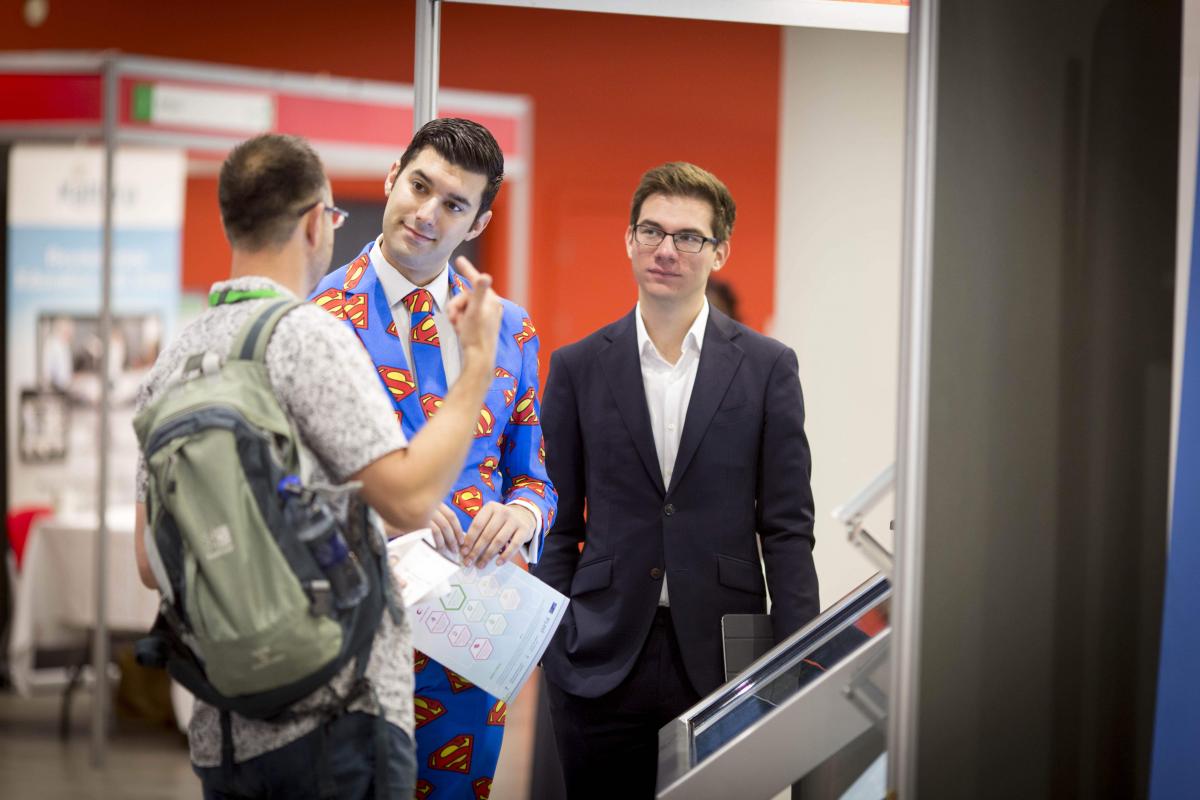 Photo and credit available on ALT Flickr [2]
Excellent practice and outstanding achievement in the field of learning technology were celebrated in the Learning Technologist of the Year Awards 2015, sponsored by ULCC. Read more about 2015's strong field of finalists and winners [9].  #LTAwards [10]. 
With over 15000 tweets using the #altc [11] hashtag over the three days, the ripples from #altc 2015 were felt far and wide.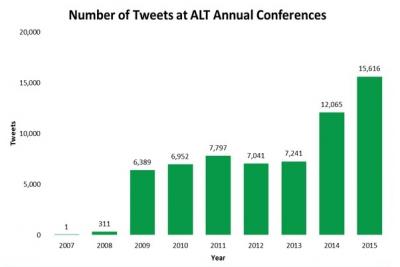 Totals based on data collected by Matt Lingard (@mattlingard) for 2007-12, and by Martin Hawksey (@mhawksey) for 2013-15
FE Week [12] covered the launch of the Further Education Learning Technology Action Group (FELTAG) Special Interest Group at the 2015 conference. The group constitutes 'a forum for teachers, lecturers, learning technologists and others working directly with learners, to discuss the challenges and areas of change in relation to the use of learning technology'. FE Week also published a conference preview [13] by Maren Deepwell of ALT.
The #LTAwards 2015 were previewed by Education Technology [14], and successful entrants have received recognition from their institutions:
Digital Learning Team, University of Leeds [15] - Winner, Team Award
John Kerr, University of Glasgow [16] - Runner Up, Individual Award
Greenwich Connect Team, University of Greenwich [17] - shortlisted, Team Award
A video [18] of the Awards ceremony is available on ALT's Youtube channel. Read the press release here [19].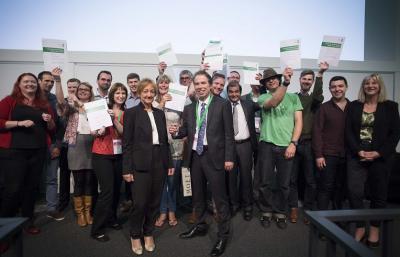 Photo and credit available on ALT Flickr [2]
An impressive number of delegates, finally, have written thought-provoking and wide-ranging reflections on #altc 2015. We have pulled together a list of blog posts here [20].
"The annual #altc conference has yet again left me reeling. This year it seemed bigger and better than ever..."
Sheila Macneill, howsheilaseesIT [21]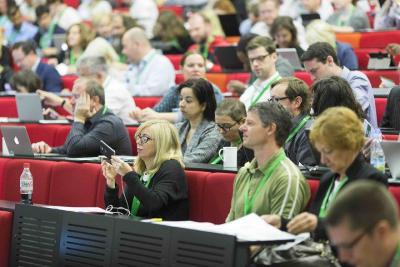 Photo and credit available on ALT Flickr [2]
The next conference will take place 6-8 September 2016 at the University of Warwick. The themes will revolve around:
Connecting data and analytics to enhance learning and teaching: exploring possibilities and making links. 
Collaboration and innovation in the open: taking risks, sharing lessons and the importance of open practice.
Creating new learning, teaching and assessment opportunities: play, experiment, discover, embed to enhance learner experiences.
If you'd like to be a part of #altc [11]next year, consider joining our programme committee [22], or get in touch with us at enquiries@alt.ac.uk [23] about other ways of getting involved.