The Open Education SIG (OESIG) was established in March 2012.
Education has the power to transform lives but too often access is restricted. Among those excluded are those who lack the right qualifications, who cannot pay the fees or who are unable to accommodate a fixed schedule. The Open Education movement seeks to remove barriers to education by freely sharing educational resources and adopting open educational practices.
Remit
The remit of this SIG is to support, develop, sustain and influence policy in open education.
Officers
Co-Chairs: Teresa MacKinnon and Vivien Rolfe
Secretary: Debbie Baff
Accessibility Champion: Alex Fenlon
Influencing Champion: Terese Bird
Open Practice Champion: Ella Mitchell
Committee:
Debbie Baff
Terese Bird
Alastair Clark
Alex Fenlon
Liz Jones
Teresa Mackinnon
Ella Mitchell
Paul Richardson
Vivien Rolfe
Kelly Terrell
Get involved
To join the SIG, please sign up to the mailing list: 
https://www.jiscmail.ac.uk/OPENEDSIG [2]
Continue the conversation on twitter using #openedsig [3]
*NEW*
The Open Education SIG now has a dedicated blog and community space. Visit the Open Ed Blog here: https://altc.alt.ac.uk/oesig/ [4]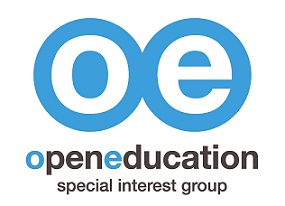 [4]
Forthcoming OESIG Webinars
https://altc.alt.ac.uk/oesig/category/announcements/ [5]
Details of forthcoming webinars organised by the OESIG will appear here.
Past OESIG Webinars
OER19
For more information about the next annual conference please go the OER19 [41] website.