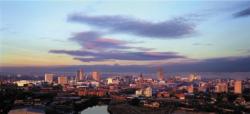 "In dreams begins responsibility" - choice, evidence, and change
The 16th international conference of the Association for Learning Technology was held at the University of Manchester, UK, 8-10 September 2009
Learning technologies and learning technologists are now at the heart of modern learning, and yet our community still faces many challenges, for example:
learning from history to build on past gains and avoid previous mistakes;
spreading innovations that are of true value, rather than mere fads;
redesigning pedagogy, the curriculum, and assessment methods to secure a substantial positive impact on learning;
ensuring cost effectiveness by various means, from working effectively at a large scale, to supporting peer-assisted learning cultures;
developing a research culture that informs practice, and a culture of practice that uses research evidence.
To rise to these challenges, we must dream and act on our dreams, but evidence must justify the choices we make.
ALT-C 2009 provided a broad forum for practitioners, researchers and policy-makers from all sectors to explore, reflect, and learn
"In dreams begins responsibility" W.B. Yeats
ALT-C 2009 Homepage
Click here [2] to visit the full ALT-C 2009 homepage.
Conference Co-chairs
Gilly Salmon, Professor of eLearning and Learning Technologies at the University of Leicester, UK;
Professor Tom Boyle, Director of the Learning Technology Research Institute at London Metropolitan University, UK.
Keynote Speakers
Martin Bean [3], Vice-Chancellor Designate of the Open University
Michael Wesch [4], Assistant Professor of Cultural Anthropology at Kansas State University, USA
Terry Anderson [5], Professor and Canada Research Chair in Distance Education at Athabasca University, Canada - Canada's Open University
Invited Speakers
Jonathan Drori [6], CBE, Director, Changing Media
Heather Fry [7], Head of Learning and Teaching, HEFCE
Diana Laurillard [8], Professor of Learning with Digital Technologies at the London Knowledge Lab, Institute of Education
Matthew McFall [9], Learning Sciences Research Institute and School of Education, University of Nottingham
David Kennedy [10], Director and Associate Professor, Teaching and Learning Centre, Lingnan University, Hong Kong
Richard Noss [11], Co-director of the London Knowledge Lab
Vanessa Pittard [12], Director of Evidence and Evaluation, Becta
Aaron Porter [13], Vice President (Higher Education) of the National Union of Students (NUS)
David Price [14], Co-founder of Debategraph
To watch videos of ALT-C 2009 Keynote and Invited Speaker sessions, please visit the ALT-C YouTube site [15]