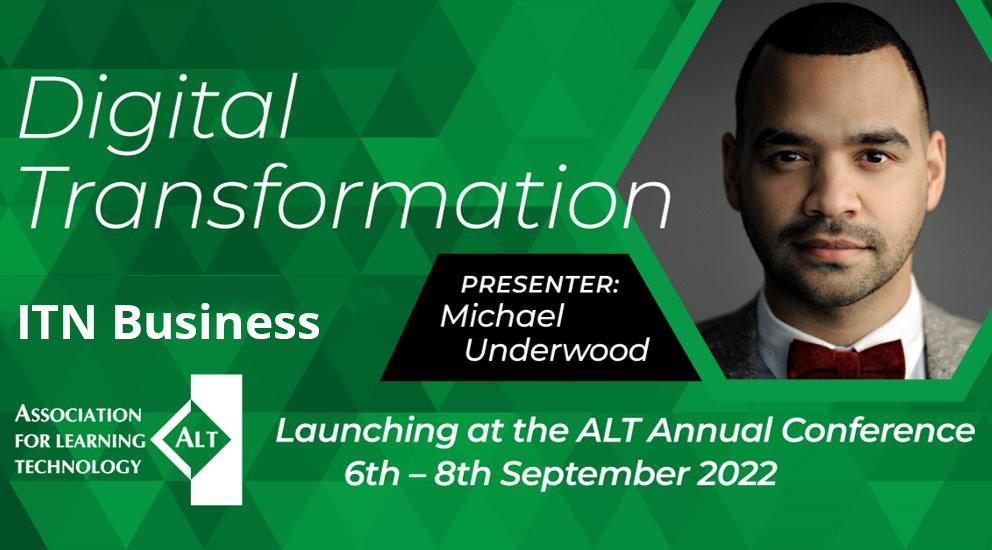 Launching at the Association for Learning Technology (ALT) Annual Conference on 6th-8th September 2022 in Manchester
With 66% of ALT members now using blended and hybrid models in the classroom, it is now more important than ever to be tech-savvy in the educational landscape.
ALT and ITN Business have co-produced a news-style programme "Digital Transformation" to highlight the importance of investment in both the right infrastructure and the people behind the technology, delving into the latest learning technologies and strategies enabling change.
The programme aims to encourage new strategies to further the offering to educational institutions, while raising awareness, champion partnerships and support the next stage of digital learning.
"Digital Transformation" is anchored by ITN Business presenter Michael Underwood who interviewed industry thought leaders discussing the positives of the new direction of learning following the pandemic, the importance of the staff behind the technology and the key issues the sector is looking to address.
Michael is joined in the ITN London studios by:
Professor Helen O'Sullivan, Deputy Vice-Chairman and Provost of the University of Chester, and Chair of ALT

Sarah Sherman, Director of the Bloomsbury Learning Exchange

Carol Worsfold, Learning Technologist at University College London
Maren Deepwell, CEO, Association of Learning Technology said: "Our Members have the expertise and sector knowledge to shape policy and practice for digital education as we emerge from a global pandemic. This collaboration enables us to reach a much wider audience and share what is possible and how to approach digital transformation in the lives of learners and everyone involved in supporting their journey."
The programme features reporter-led sponsored editorial case study films from partners:
OrCam Learn

– a brand new AI-based technology that helps students to learn to read more effectively and efficiently, making literacy barriers easier to overcome for generations to come

White Rose Maths

- a provider of teaching and training resources that's bridging the gap between how maths is taught at school and at home
Nina Harrison-Bell, Head of ITN Business, ITN Productions said: "We are delighted to be making a second programme with ALT to showcase the positive impact of digital technology in education and the people enabling the change. We hope the programme provides a platform to inspire others, through expert advice and examples of successful digital integration, to implement change for the better." 
The programme launched on the second day of the ALT Annual Conference, 6th-8th September 2022 and features news items, interviews and sponsored editorial profiles. ALT will support the programme with an extensive campaign targeting their members. For more information, contact Nina-Harrison Bell on Nina.Harrison-Bell@itn.co.uk [2].
Watch the Showcase and explore the programme
You can now explore the full programme [3] and watch the showcase with all the highlights below:
-Ends-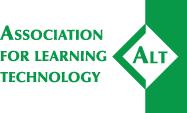 About Association of Learning Technology
The Association for Learning Technology (ALT) is an independent charity and the leading professional body for Learning Technology [4] in the UK. We represent individual and organisational Members from all sectors including Further and Higher Education and industry. We provide recognition and accreditation for all with a professional interest in Learning Technology. For more information visit: www.alt.ac.uk [5]
About ITN Business
Building on its decades of experience in B2B and corporate communications, ITN Business works with organisations, businesses, and brands to create a deeper, more authentic connection with their people, customers, partners, investors, or the wider world. Industry News is our broadcast news-style programming and bespoke digital campaigns for sectors, charities, and industries, sharing stories of innovation, best practice and thought leadership, to connect with the audiences that matter to our clients, and to ensure longer-term impact. For more information visit: business.itn.co.uk [6]
Topic: