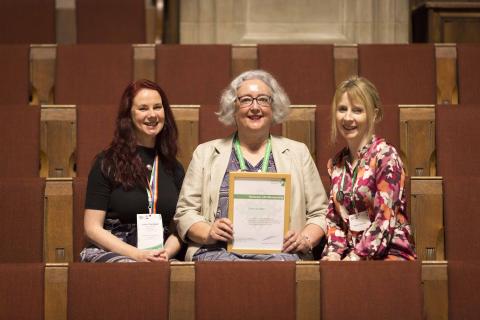 We award Honorary Life Membership to individuals whom we believe have made an outstanding and sustained contribution to the advancement of ALT's aims for the development of Learning Technology in a regional, national or international context through research, practice, policy-development, leadership, or a combination of these.
We encourage nominations from all sectors and invite you to help us recognise those individuals who have made a difference and whom you would like to see receive the Honorary Life Membership Award.
The Call for Nominations [2] has now been issued, with a closing date of Friday 29 May 2020. 
The current Honorary Life Members of ALT are Frances Bell, Linda Creanor, David Hawkridge, Josie Fraser, Chris Jones, Diana Laurillard, Terry Mayes, Malcolm Read and Seb Schmoller. You can find out more at https://www.alt.ac.uk/get-involved/awards/hlm [3]
Topic: