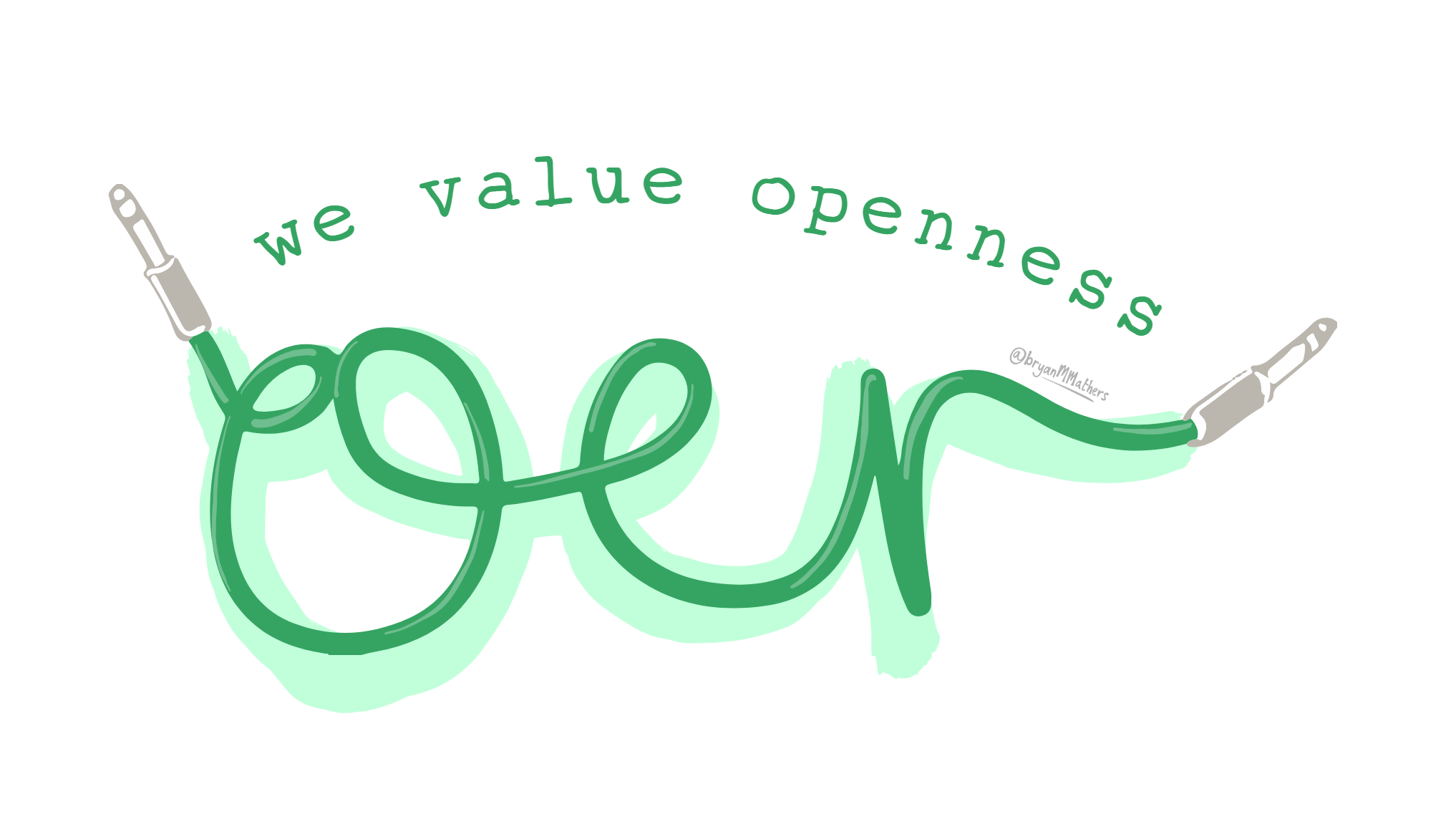 OER18: Open to All turns the focus on one of the often-cited benefits of 'open' – the promise of inclusivity. How do the resources, methods and projects that make up Open Education support making education available to all? As a movement over 15 years old, has Open Education made an impact – on learners, on society and on education? What can we do to to support learning in the open – and how can we use open to support learning?
The conference will be chaired by Vivien Rolfe, Head of Herbal Research at Pukka Herbs, alongside Wonkhe Associate Editor David Kernohan (read David's most recent article on Wonkhe about Why sharing is a key part of academic practice [2]). Speaking about the conference, they said:
The wonderful venue for the conference this year is Watershed - a Cinema and Digital Creativity Centre at the heart of Bristol's waterfront complex. We felt this a suitable home to reflect the creativity of the open education community which this conference attracts. As with previous conferences, we have delegates from across the globe and who work in a range of sectors from education, industry and creative arts and culture. We are delighted to welcome a number of students and informal learners to this years event.

We chose the theme of "Open to All" because we were both keen to explore how open education has impacted on student success and how it has delivered on the promise of inclusivity. For the UK, the focus on students and their educational experiences is ever more pertinent with the new regulatory changes in England and on-going concern over student fees and welfare.
Over two days this event will bring together 150 participants running 100 sessions on all aspects of Open Education research and practice. Highlights within the programme are three keynote sessions with Lorna Campbell, University of Edinburgh, Dr Momodou Sallah, Social Work, Youth and Community Division, De Montfort University, and Dr David Wiley, Lumen Learning.
Reflecting on the impact of the conference throughout the year, Dr Maren Deepwell, chief executive of the Association for Learning Technology, said:
ALT Members are actively engaged in championing openness in education and the last year has seen Chrissi Nerantzi, a leading open practitioner, win the Learning Technologist of the Year Award for her work in open education and collaboration. ALT supports open Special Interest Groups (SIGs) which include the Open Education SIG, established in 2012 to support, develop, sustain, and influence policy in open education. We recently published a call to action to highlight to education policy makers and professionals how Open Education and OER can expand inclusive and equitable access to education and lifelong learning, widen participation, and create new opportunities for the next generation of teachers and learners, preparing them to become fully engaged digital citizens. ALT Members also support the peer-reviewed journal Research in Learning Technology through their subscription, and last year ALT took a lead by becoming the Open Access publisher for the journal, whose readership and submission rates have increased significantly since it adopted an Open Access model in 2012. As a community, openness is one of our core values, and we put our values into practice. As a membership body, openness helps us influence policy makers, increase the impact of research for public benefit, build a shared vision for the future of professionalisation in Learning Technology, and grow our community of Members.
If you aren't at #OER18 we've still got various ways that you can participate and join in remotely, including live streamed sessions, Virtually Connecting and community-led activities.  For full details see https://oer18.oerconf.org/ [3] .
Press passes
If you would like a press pass to attend the conference, please contact Maren Deepwell, maren.deepwell@alt.ac.uk [4].
Notes for Editors
ALT (the Association for Learning Technology) is a professional and scholarly association which brings together those with an interest in the use of Learning Technology. As the UK's leading membership organisation in the Learning Technology field, we work to improve practice, promote research, and influence policy.

OER18 is organised by ALT and volunteer members from across the community.

Over 3,000 individuals belong to ALT, as do ~ 200 organisations across education sectors in the UK and internationally. More information about ALT membership and how to join can be found at https://www.alt.ac.uk/membership [5]

More information about the ALT Open Education SIG is available at https://altc.alt.ac.uk/oesig/ [6]

'Open Education and OER - A guide and call to action for policy makers' is available at https://repository.alt.ac.uk/2425/ [7]

If you are writing about, blogging or sharing images and videos about the OER18 Conference using tools that support tagging, please use the tag #oer18.

Our Sponsors are listed at https://oer18.oerconf.org/our-sponsors/ [8]

More information about the conference: https://oer18.oerconf.org/ [3]

Association for Learning Technology, Gipsy Lane, Headington, Oxford, OX3 0BP Tel: +44 (0)1865 819 009, URL: http://www.alt.ac.uk/ [9]

ALT is a Registered Charity in the UK, number: 1160039
Topic: